Kingfish Company reports solid half year progress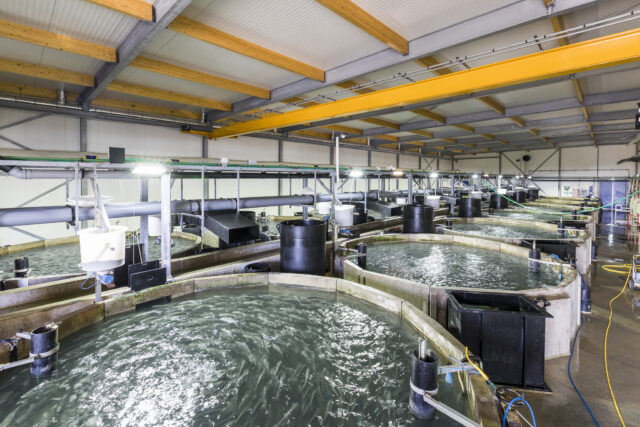 The Kingfish Company, the pioneering land based yellowtail producer, achieved strong growth and continuing financial improvement during the first six months of this year.
Its half year results show a 31% increase in revenue along with higher production.
CEO Vincent Erenst said: "Our financial results for the first half of 2023 are marked by key progress in operations and in strengthening our balance sheet.
"We have laid out a solid foundation to accelerate growth and reach profitability. In the second half of the year, we will complete the Phase 2 expansion in the Netherlands, continue our efforts to improve our operational performance, and increase sales volume."
Volumes sold totalled 740 tonnes, up from 702 tonnes in H1 2022 while revenues per kilo rose by 26% to €15.1 euros (£13) against €12 (£10.3) in H1 last year.
Kingfish, which is building a new land plant in Maine on the US east coast, said the company is on a path to profitability, and aims to reach positive operational EBITDA in the second half of 2024, with positive free cash flow in the second half of 2025.
The net loss after tax in the first half of 2023 was €4.2m (£3.6m) against €2.8m (£2.4m) driven mainly by higher financial expenses.
In H1 2023, revenue increased 31% to € 11.2m (£9.6m) up from € 8.4m (£7.2m) last year.
Kingfish said the demand for Dutch Yellowtail, particularly fresh, large fish, continues to surpass the available supply.
The Group invested €16.1m (£13.8m) in capital expenditure during the first half of 2023 and said the growth and performance in the Netherlands had been outstanding, with farm biomass expected to more than double before the end of this year.
It said: "The group capacity will more than double after the new extension of the farm in the Netherlands is fully commissioned, enabling us to meet the growing demand for high-quality Dutch Yellowtail.
"The company expects to benefit from the scaling effect and further improvement in operations and productivity to become profitable and cash positive. Where the current focus is on completion of the Zeeland project, management continues to develop expansion plans in the US and Europe."