Kingfish Company looks to raise more funds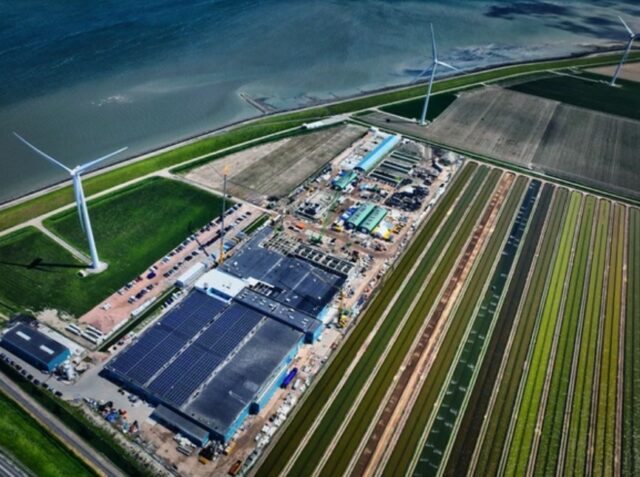 The Kingfish Company is planning to seek up to €35m (£30.6m) in additional finance as it revealed that the expansion of its Netherlands facility is looking considerably more expensive than expected.
The yellowtail fish farmer is currently in the process of completing phase 2 of its Dutch operation which will take annual production of up to 3,500 tonne, but inflation has hit hard.
Kingfish, which is also planning a major facility in near Maine in the US, said the cost of completing the Netherlands project has risen from €62 million (£54.3m) to about €87m (£76.2m).
It stressed that the US project, which will eventually raise 8,500 tonnes of yellowtail, was at an advanced stage.
The statement said: "Tightening macroeconomic conditions, including global labour shortages and challenges related to supply chain logistics, and scope enhancements have significantly impacted construction costs. The Company has implemented strict internal measures to ensure efficient use of funds and minimize the cost overruns.
"Over the past one and a half years, we have managed to avoid major cost overruns and we have stayed within the budget.
"But given the current situation we are in, with inflation and disruptions in the supply chains, we expect significant additional costs, and possible delays for the remaining work", stated the management during the capital market day."
Kingfish has already invested some €51m (£44.7m) in phase 2, leaving an amount of €36m (£31.5m) of which €15m (£13.1m) has been contracted.
The statement added: "The company and its financial advisors, Arctic Securities and DNB Markets (the "Managers") are exploring financing arrangements to complete the construction and fully commission Phase 2.
"Key existing shareholders, including Creadev International SAS, Rabo Investments (investment arm of Rabobank), and Kverva Finans AS, have signalled their continued financial support to participate in an equity raise.
"The Company and the Managers are having dialogues with investors for a potential equity raise in the area of €30-€35 million [£26.3m – £30.6m]."