Kingfish Company appoints new CEO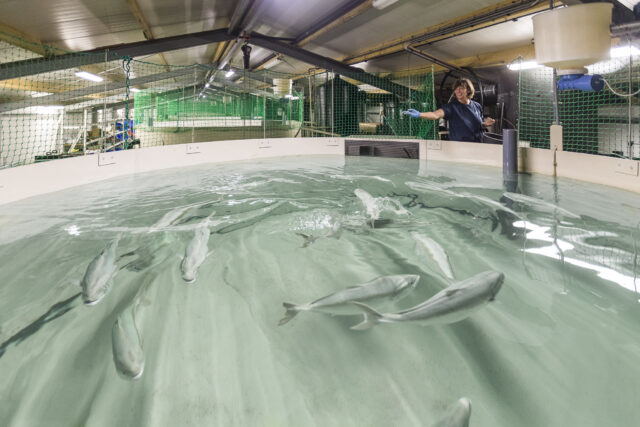 The Kingfish Company looks set to appoint the highly experienced aquaculture executive Vincent Erenst as its new CEO.
He is due to take over on 6 February from Ohad Maiman, founder of the yellowtail farming business who announced two months ago that he plans to step down from the role.
Kingfish said in a Stock Exchange statement today that it is recommending his appointment to an extraordinary general meeting of the board.
Erenst (pictured, below) has a long international operational track record with more than 35 years of experience in managing aquaculture companies.
He more recently worked as Chief Operating Officer (COO) at Barramundi Group. Prior to this role, he worked as COO at the Greek aquaculture company Avramar and for more than 10 years he was CEO of Mowi Canada West.
Erenst said: "I am thrilled to take on this new challenge and responsibility. With a best-in-class product, cutting edge RAS technology and a strong and motivated team.
"The Kingfish Company is perfectly positioned to further implement its growth strategy. I am very proud to take the lead of a great team and will put all my efforts into getting The Kingfish Company to the next level in the coming years,"
Maiman said recently he would transition from his role as CEO into an advisory position where he will continue to support Kingfish as "an active founder".
He also pledged continued support for the US Maine project. "providing counsel to management and then board and remaining committed to Kingfish's ongoing success".
The Kingfish Company has a current annual production capacity at the Kingfish Zeeland facility in the Netherlands of 1,500 tonnes of high value yellowtail kingfish and due to grow to 3,500 tonnes.
Kingfish Maine recently received the necessary permits from local, state and federal regulatory agencies for a much larger yellowtail farm project in the United States.