Kingfish almost doubles H1 revenues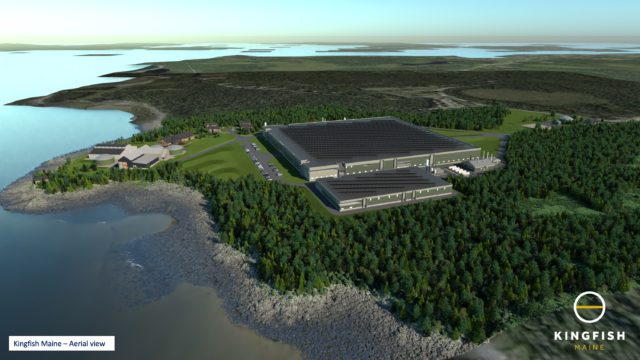 The Kingfish Company, which specialises in the production of farmed yellowtail, came close to doubling its revenues, year-on-year, for the first half of 2021.
Publishing its H1 report, Kingfish said net turnover rose by 95% during the period and at a time when many restaurants in Europe and the United States were closed due to pandemic restrictions.
It increased from €1.946m a year ago to almost €3.8m this time.
With investment still going into a land-based farm in the US state of Maine, the company is still not in profit, however. It reported a consolidated loss of €3.56m, against a loss of €1.29m in H1 last year, but the company described the results as "excellent" and in line with expectations.
It said the losses reflected development costs related to the upscaling of the business, as well as the planned expansion of capacity in the Netherlands, where the company's existing yellowtail farm is situated.
The Kingfish Maine farm will be similar to the system operated by the parent company in the Netherlands, using the same advanced technology solutions to minimise the impact of effluent.
CEO Ohad Maiman told the Oslo Euronext Growth Exchange, where the company's shares are listed: "We are in the process of doubling the capacity to more than 3,000 tonnes in the Netherlands and are in advanced stages of the development of a plant of 6,000-8,000 tonnes in the US, with a view to groundwork starting between Q4 in 2021 and Q1 in 2022."
The group spent €10.3m on capital investment during the period, mostly related to the expansion of its Dutch facilities.