Kames wins Skye farm appeal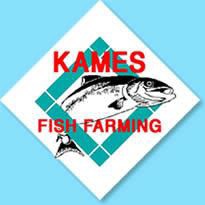 KAMES Fish Farming can go ahead with a 12-cage salmon and trout farm in a sea loch off Skye after winning a planning appeal, the Press and Journal reported today.
The Oban based company had initially had its application for the farm, on Loch Pooltiel, unanimously rejected by a Highland Council planning committee last October after it attracted 77 objections.
But Kames, which has been in the business for more than 40 years, successfully appealed to the government's Directorate for Planning and Environmental Appeals (DPEA).
The council's objection to the scheme was led by SNP councillor Craig Fraser who echoed concerns raised by Skye District Salmon Fishery Board about the threat to wild fish of sea lice, pollution and escapes of caged fish during storms.
There were also concerns about the farm's effect on tourism in the area and its impact on a nearby reef, which is a feeding ground for whales, basking sharks and dophins.
But DPEA reporter Allison Coard found that, while there would be localised impacts on the landscape and potentially on wild fish, they could be controlled by planning conditions.
'Appropriately sited and managed fish farms co-exist with tourism in other scenic locations and I find nothing sufficient to demonstrate that visitor numbers would decline,' she said.