Kames shocked by death of MD Neil Manchester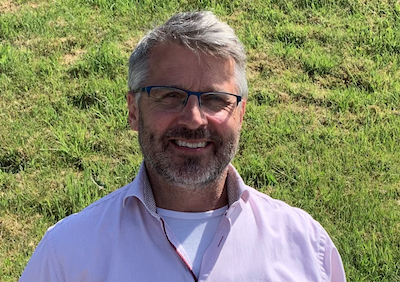 Tributes have been paid to Neil Manchester, Managing Director at Kames Fish Farming, who passed away suddenly last weekend.
Manchester, who was 59, was appointed as Managing Director-designate at the trout farming buisness as from August 2021, and succeeded the company's founder Stuart Cannon as Managing Director in February 2022, when Cannon took up the role of Chairman.
In an announcement on LinkedIn the company said: "Neil Manchester died very suddenly at his home on Sunday. Our hearts go out to his wife and two children, we offer them all our thoughts and condolences at such a difficult time.
"It is a huge shock to everyone at Kames, as we're sure it is to all of you who have known and worked with Neil. He was a much-loved leader, colleague and friend, who has added so much to our business.
"He has driven Kames forward in strategy, communication, team empowerment, marketing nous and industry expertise over the past two years, helping us to thrive and shaping our future. Most of all he had an absolute passion for our values, our community and our staff. We will carry on his vision and honour his great investment and commitment to us all."
Neil Manchester brought more than 35 years' experience in aquaculture, having started out at the company in 1985, before moving to Landcatch in 1998 and then Hendrix Genetics in 2011. As Managing Director of Aquaculture at Hendrix Genetics he was instrumental in developing the business as a global leading player in the aquaculture breeding sector.
He was well-liked in the industry, and former colleagues and associates have already offered their own condolences.
Tavish Scott, Chief Executive of Salmon Scotland, said: "He was a bundle of ideas, common sense and humour. A real person of the seafood family."
Keith Drynan Managing Director, Aquagen Scotland, described Neil Manchester as: "A gentleman who will be sadly missed in the industry."
Chris Wallard, CMO and COO of Xelect said: "He was, we all agree, 'one of the best ones'… we will miss him, and I will always remember him as one of the legends of our industry."