Kames Community Fund helps refurbish local museum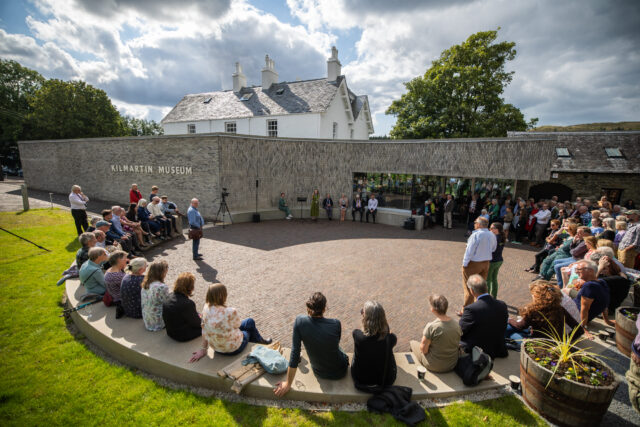 Steelhead trout producer Kames Fish Farming has celebrated the reopening last week of a local museum the company has helped to refurbish.
Kames donated £2,500 to the Kilmartin Museum, at Lochgilphead in Argyll. The museum displays ancient artefacts close to the sites where they were discovered, including some of Scotland's earliest examples of Beaker pottery, quartz tools used to make mysterious prehistoric rock art and stunningly crafted early metalwork.
The donation marks the launch of Kames' new Community Fund, part of the company's 50th anniversary Future50 scheme to invest in projects with long-term positive impact across local economy, environment and community.
A new Melfort Music programme, bringing top musicians from all over Scotland to the Kilmelford & Kilninver Village Hall, is also among the first recipients of the new fund. The programme was established by local musician Matthew Anderson, and its next concert, on Tuesday 12 September, will feature Charlie McKerron, Tim Eden and Ross Ainslie, who are widely regarded as the finest traditional musicians in Scotland.
Matthew Anderson said: "It's been a dream come true to bring musicians of this calibre to Kilmelford. We set up Melfort Music at the beginning of the year with the aim of bringing as many professional musicians and performers to the community whilst paying them the true market rate and offering tickets at an affordable price. We would be unable to do this without the support, trust and generosity of our incredible sponsors. Kames Fish Farming have been a huge support to Melfort Music from its inception."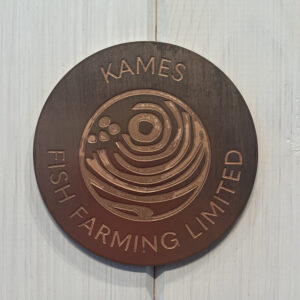 Kames MD Andrew Cannon commented, "We are so fortunate to live and work in such a beautiful area which is also one of Scotland's richest pre-historic landscapes, and the work the museum have done in renovating the museum to preserve this and encourage education and insight for both locals and tourists is immense. They have done it with exceptionally thoughtful design and curation, and it will benefit the area for many decades to come.
"The Melfort Music initiative sees rural communities brought together and really benefit from a long-term scheme that will help put Kilmelford on the cultural map and keep it thriving. As a business of over 50 years in Kilmelford, we have always supported local community ventures but it's a real joy to open this fund and give our fundraising and donations more long-term purpose as well as making it more straightforward for anyone to apply for grants.
"We want our community, our environment and our local economy to be protected and prosper into the future, and it's easy to see how these beneficiaries will greatly further this aim."