June Fish Farmer – Feed, Boats & Revolutions!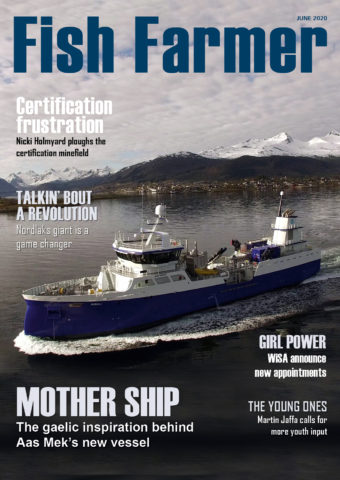 The June edition of Fish Farmer has now gone to press and you can see a sneak preview here.
This month we take our regular look at feed, as well as catching up with a whole raft of boat builds and deliveries that have taken place in the past month. We look at the massive new Nordlaks structure that threatens to revolutionise the future of offshore fish farming, plus we have our regular quality team of writers bringing you their take on the past 30 days in the industry, and as usual they don't hold back with their opinions!
It's all here in the latest edition of Fish Farmer, available from this LINK.