It's 'go' for Kingfish Maine project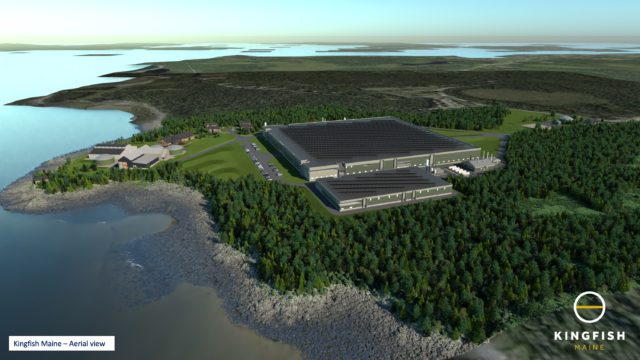 The final hurdle in The Kingfish Company's plan for a land-based yellowtail farm on the US East Coast has been removed.
The company has received the Maine state level permits for the recirculating aquaculture system (RAS) project which means construction can now start on schedule.
Kingfish said: "These permits indicate compliance with substantial checks, certifications and inspections by the Maine Department of Environmental Protection (MDEP), and were granted with the approval of Kingfish Maine's SLODA (Site Location of Development Act) and NRPA (Natural Resources Protection Act) applications.
"These are the last state-level permits needed to prepare the site for construction. Both critical water-side permits were obtained earlier during 2021."
Kingfish Maine's recirculating aquaculture system (RAS) facility is projected to produce up to 8,500 metric tons of yellowtail annually upon completion.
Kingfish Zeeland, its European operation, has a 1,500 tonnes capacity RAS farm in the Netherlands which is being expanded and capable of producing 3,500 tonnes in the second half of next year.
It says its RAS production system protects biodiversity in the environment and ensures biosecurity for its fish.