ISA suspected at Lerøy site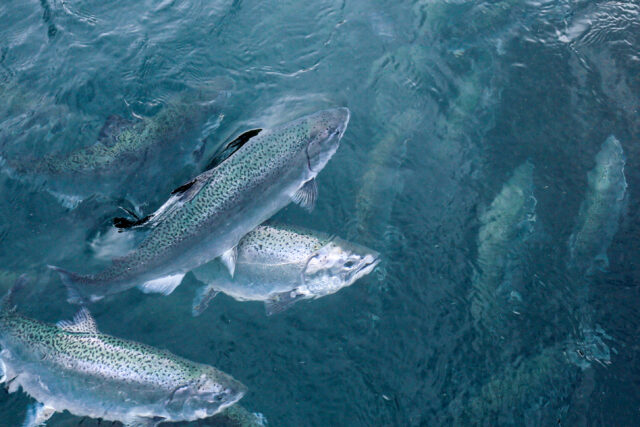 Norway is facing the costly prospect of more infectious salmon anaemia (ISA) cases, it has emerged this week.
The latest suspected outbreak is at a location in Vestland county, where Lerøy Seafood has a farm.
The company informed the Norwegian Food Safety Authority of its suspicions last Friday.
The suspicion was the result of a PCR analysis carried out on samples of fish by Pharmaq Analytiq, says the authority.
Follow-up tests will now be carried out to confirm the suspicions. In the meantime the Food Safety Authority has imposed the usual movement of fish and personnel restrictions to prevent spread of the disease.
Meanwhile, ISA has just been confirmed at a site in Heim municipality in Trondelag county where Salmar Oppdrett and Norsk Sjømat Oppdrett have farms. A culling operation is now in progress.
The Food Safety Authority was first informed of suspicions on 7 July following samples taken from a number of fish. They have now been confirmed.
These latest incidents follow a high number of ISA outbreaks in Norway in June, with the Vestland and Rogaland regions the main areas to be hit.
Most suspected cases turn out to be positive, because fish farm managers and testing companies know from past experience whether the fish are diseased or not.
Grieg Seafood was one of the "big five" companies forced to slaughter thousands of fish last month following confirmation of an outbreak.
While ISA does not affect humans and infected fish are safe to eat, there are restrictions on exports to certain countries.