Irish aquaculture receives €1.1m lift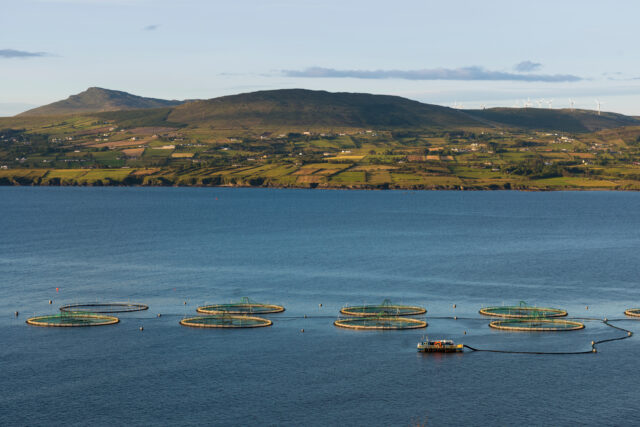 Irish aquaculture businesses are set to share in a financial boost worth more than a million euros, co-funded by the Dublin government and the EU.
Agriculture Food and Marine Minister Charlie McConalogue announced the award of €1,105,000 in grants which will support total investment projects amounting to almost €3m.
The grants and will help 16 aquaculture projects. This is in addition to the funding of 28 fish farming project announced in March.
McConalogue said: "Despite the uncertain business environment created by Brexit and Covid, our aquaculture sector is showing a very strong appetite to invest in and grow their businesses.
"Taken together, I have now announced some €2.8m in grant awards to 44 aquaculture enterprises in 2021 and these awards are supporting €6.9m of investments in our aquaculture sector".
Two EMFF support schemes are available to the aquaculture sector. The Sustainable Aquaculture Scheme supports capital investment by aquaculture enterprises to sustainably grow production and reduce environmental impact of aquaculture.
The Knowledge Gateway Scheme promotes and supports innovation, technical development and disease management in the aquaculture sector, together with support for professional advisory services. Two seaweed farms, one run by Allihies Seafood of Cork and the other by Crookhaven Fishermen's Association of Dublin, are to receive a total of almost €133m towards projects worth €265m. A number of oyster and mussel farms are among the other beneficiaries.
The Minister also congratulated Ireland's aquaculture and coastal communities for helping to clear 600 tonnes of marine (mostly plastic) waste over the past few years.