Ireland reports higher farmed seafood exports in 2021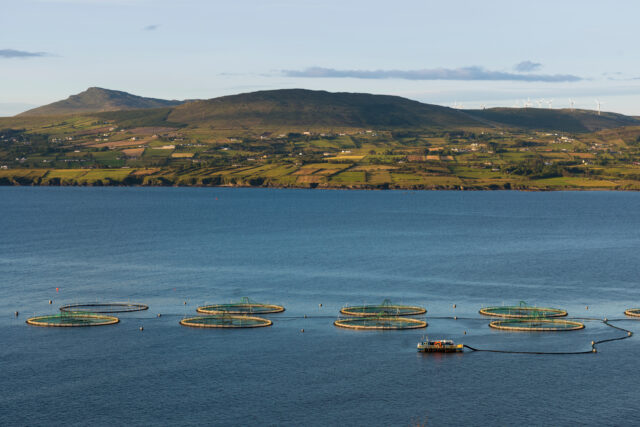 Ireland's farmed and wild caught seafood economy grew by 15% last year to a record €1.26bn (£1.06bn), according to the latest data from BIM, the country's seafood industry development agency.
The sector's growth defied the twin challenges of Covid and Brexit.
Ireland is known for its organic salmon and was able to increase exports in this market last year, although revenues were down by 14%, largely due to increased international supply from competitor countries such as Norway and Scotland.
Overall salmon exports totalled 11,400 tonnes and increased in value by 13% to €129m (£109m). Exports of farmed mussels were up by 10% and were worth €10m, while sales of oysters shot up by 40% to €35m (£29.45m).
BIM said the reopening of food service sectors internationally led to strong price growth in shellfish species such as crab, lobster, shrimp and razor clams – with prices increasing by more than 20%.
BIM chief executive, Jim O'Toole, said that the sector had proven to be highly resilient and innovative: "The key insights from this report are the sector's success in both identifying and driving opportunities in different markets along with an increase in value for some categories.
While Brexit, and the additional impacts of the Trade and Cooperation Agreement (agreed between the EU and the UK) reduced quotas for key species, government support along with private investment helped mitigate some of these impacts.
The industry continues to adapt, for example in the seafood-tech sector there are now over 50 companies employing more than 700 people from disciplines including engineering, fintech and marketing and we have seen turnover more than double in the past few years."
He added: "Although we have seen significant growth last year there are further challenges now being encountered with cost increases for fuel, energy, and materials as a result of the conflict in Ukraine. Support to the industry to help withstand this economic shock will undoubtedly be required."