Investors back growth for Icelandic trout farm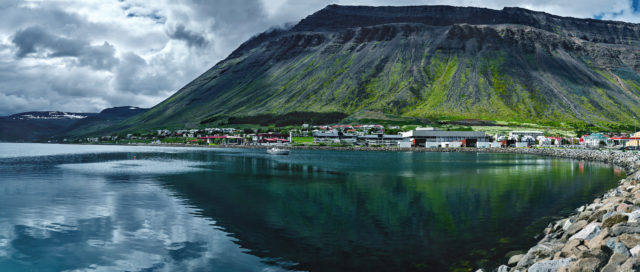 A group of young investors in Iceland have come together in an enterprising new fish farming venture.
The move is another example of the rapidly growing interest within the country in aquaculture development.
The investors are operating through a holding company, V SIF Equity Farming ehf. (ÍSEF), whose main goal is to build up a portfolio in aquaculture and related activities.
The company has just acquired a majority stake in a modestly sized aquaculture company called ÍS 47 ehf.
Based at Flateyri in the Westfjords area, ÍS 47 ehf. is a family business that has been owned by the couple Gísli Jón Kristjánsson and Friðgerður Ómarsdóttir since 2003.
The company received a licence to farm rainbow trout in Önundarfjörður in 2013 when it released 19,000 juveniles.
The business has grown steadily since then, and in January this year it received an increased licence for operations and production. The company is now licensed to produce an additional 1,000 tonnes of rainbow trout production per year.
The new owners say aquaculture provides great opportunities, adding they will be able to provide the company with increased share capital for further development which will be centred in the Westfjords, now Iceland's main fish farming region.
ÍS 47 has already secured juveniles for release this spring, and is planning new investment in equipment and recruiting people. The company also says it is are open to collaboration or possible mergers with other fish farming companies in the northern Westfjords area.
Gísli Jón Kristjánsson , one of the original founders, has welcomed the new investor interest, adding their involvement would take the company to new growth as well as benefitting the community in Flateyri.