Investment group buys into SinkabergHansen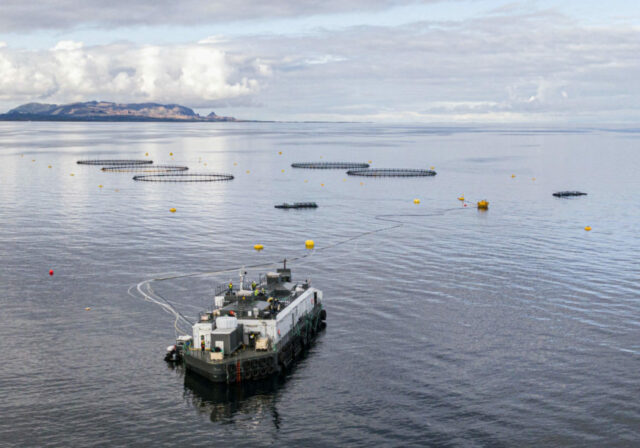 Investment group BEWI Invest has bought a large stake in the family-owned salmon farmer SinkabergHansen (SBH) for around NOK 2.2bn (£178m), it has been announced.
The consideration will comprise of a combination of cash, hybrid bonds in BEWI Invest and newly issued shares in BEWI Invest, whereby the sellers will become significant minority shareholders in BEWI Invest.
BEWI Invest owns stakes in a range of Norwegian industrial companies, and said the move will help it strengthen its seafood business.
The company adds: "SBH is a highly attractive addition to the BEWI Invest portfolio and a milestone in the ongoing creation of a strong and profitable seafood business to complement BEWI Invest's other investments, mainly a 51% ownership in the industrial company BEWI ASA and a 43% ownership in the real estate company KMCP Properties ASA, which both listed on the Oslo Stock Exchange.
"The transaction represents an important milestone for BEWI Invest in establishing a strong foothold within seafood.
"SBH has a strong operating platform with significant capacity for continued sustainable growth, and BEWI Invest has proven capabilities of unlocking the value creation potential in its portfolio companies leveraging its broad knowledge, experience, and network."
Sinkaberg Hansen employs more than 200 people producing salmon and processed seafood on the mid-Norwegian coast.
Its updated hatchery produces approximately 3.5 million salmon fry/smolt annually with all production taking place indoors. It has a strong financial track record with annual revenues totalling around £278m.
BEWI Invest says it has a long-term perspective and has demonstrated a proven track record of value creation and growth in its investment strategy.