Manchester in the Netherlands for international aquaculture role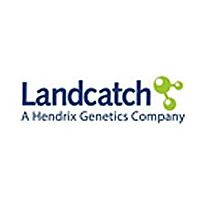 THE head of a pioneering Scottish fish breeding firm is to lead a major international company's aquaculture operations in four locations around the world.
Neil Manchester, General Manager of Landcatch, based in Argyll and Stirling, has been appointed as Managing Director of the newly-formed aquaculture business unit of Hendrix Genetics, the multi-species breeding company. He takes up his post on 1 January 2015.
He will be based at the Hendrix Genetics headquarters in Boxmeer, Netherlands, and will be in charge of Atlantic salmon, coho salmon and trout breeding operations, as well as cutting-edge genetics services, in Scotland, the US, Chile and the Isle of Man.
The move follows a landmark deal signed in October between Landcatch, which supplies Atlantic salmon eggs and smolts and genetics technology to the international aquaculture industry, and Seattle-based Troutlodge Inc, the world's largest rainbow trout egg producer.
The deal included Landcatch taking a 45 per cent shareholding in Troutlodge and the setting up of a new joint venture to establish an independent Atlantic salmon breeding programme, backed by genetics research, in Chile.
Other appointments within the aquaculture business unit include Keith Drynan, Landcatch's Head of Broodstock Production, becoming General Manager of Troutlodge, Isle of Man, and David Danson, Head of Freshwater Production at Landcatch, taking over as General Manager at Ormsary in Argyll.
Dr Alan Tinch remains as Director of Genetics at Landcatch's genetics base in Stirling with an enhanced remit, including responsibility for the genetics programme in all operating companies and other customers.
Rodrigo Torrijo is General Manager of what now becomes Landcatch-Troutlodge in Chile and Steve Brown, as CEO, takes on overall control of Troutlodge Inc.
Antoine Driessen, Director of Finance and Control at Hypor, the Hendrix Genetics pig-breeding programme, also becomes Director of Finance at the aquaculture business unit and will combine both responsibilities.
Neil Manchester said: 'I am excited about taking up this important role in the newly-created aquaculture unit within Hendrix Genetics as we seek to develop existing operations and explore opportunities in new species and new market areas.
'The recent agreement brings together three world-leading companies with the goal of becoming one of the main global players in aquaculture breeding.
'Creating this unit is another step towards that goal. It represents an experienced and talented management team and we look forward to working together to ensure the success and ongoing development of the aquaculture business unit.'
Neil Manchester has nearly 30 years' experience in aquaculture, primarily in Scotland but also Chile, South Africa and the Mediterranean industries. Coming from an agricultural background, he achieved a BSc degree in Agricultural Technology at Harper Adams University in Shropshire, and started his aquaculture career in 1985 on a trout farm in Argyll.
He joined Landcatch in 1998 as an area manager, progressing to director level and then to general manager. He specialises in the breeding and production of juvenile Atlantic salmon for the domestic and export markets.
Landcatch operates four freshwater tank sites in Scotland, producing up to 4.5 million smolts annually, plus a land-based seawater site for brood fish, producing up to 40 million eggs.
It is renowned for its genetic advances and use of selective breeding to develop strains of salmon which can perform to ever higher levels at every stage of production from eggs to adult fish.
It has also helped develop genomic selection technologies which are on sale for the first time for salmon eggs with improved resistance to sea lice.
The deal with Troutlodge led to the two world leading companies expanding their share of the Atlantic salmon and rainbow trout markets and saw Landcatch diversify into a new species for the first time.
The Chile joint venture will establish an Atlantic salmon breeding programme based on the Landcatch strain in a brand new, purpose-built bio-secure facility.
Troutlodge's existing trout egg production and supply operation will be developed and expanded. It is also planned to develop a pedigree coho salmon programme to service the Chilean industry. With all three species combined, it is expected that the employment will grow significantly.
In addition, the companies signed a Genetics Support Agreement (GSA) that will ensure all Troutlodge breeding programmes will be supported by Landcatch and Hendrix Genetics, combining pioneering genetic technologies transferred from the salmon and livestock industries with Troutlodge's decades-long genetic improvement programme.