Innovation centre membership passes 150 mark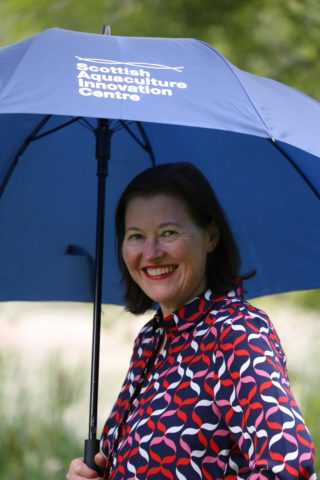 Shellfish producer Isle of Skye Mussel Company and marine engineering specialist Malin Group have become members of the Scottish Aquaculture Innovation Centre's consortium, taking the SAIC's membership beyond 150.
The consortium acts as a connecting point for different parts of the aquaculture sector, including seafood producers, supply chain companies, regulators, and the public sector. Beyond aquaculture, sectors represented include biotechnology, subsea companies, equipment suppliers, logistics firms and retailers.
Consortium membership particularly grew in 2020, increasing by around 25% from February. Earlier in the year, the innovation centre launched its ongoing rapid-response funding programme to support investment in innovation at a highly challenging time.
Dr Judith Brown, Director of Isle of Skye Mussel Company, said: "Joining the consortium during our start-up phase has enabled us to build relationships within a range of fields from research to industry, and the positivity of the SAIC staff has been fantastic during a difficult time to start a new business. The SAIC network encourages a spirit of knowledge-sharing and collaboration that has been invaluable to us… it has opened the doors to an entire community of aquaculture experts that are willing to work together."
More than half of SAIC's membership (57%) is made up of SMEs, while another 31% is large organisations. Around half (48%) of the consortium is based in Scotland, while 28% are located in other parts of the UK and 9% overseas, reflecting the growing diversity of organisations with an interest in Scottish aquaculture and its R&D projects.
Heather Jones, CEO of SAIC, said: "The growth of SAIC's consortium reflects the increasing commitment from aquaculture – as well as the many industries that support it – to innovation and collaboration. It also highlights the growing diversity of the sector, not only in terms of geography, but also in the types of businesses involved, their size, and areas of focus."
Chris Dunn, Principal Naval Architect for Malin Group, said: "Aquaculture is growing at pace, and it is encouraging to see so many businesses harnessing new and innovative technology. Joining SAIC's consortium has been a great development for the Malin Group, providing a forum to learn more about aquaculture, as well as develop our activity in this important sector.