Initiative invests £6m in fish farm research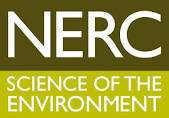 FISH farming projects will be awarded £6 million in an initiative launched yesterday by the UK research funding agency NERC.
The UK Aquaculture Initiative, funded by NERC and the Biotechnology and Biological Sciences Research Council (BBSRC), will support research and innovation, and encourage researchers and the UK aquaculture industry to work together.
Cefas, Marine Scotland Science, the Food Standards Agency and Food Standards Scotland will co-fund the initiative, and a consortium of leading companies, including Marine Harvest, EWOS and Zoetis, will be closely involved.
The funds will be available to support innovative projects that will help solve the challenges facing the industry, including efficiency, productivity and sustainability.
The initiative will invest in collaborative, pre-competitive, relevant research, and will break down barriers between academia and industry by highlighting the benefits of collaboration, such as access to data, skills, facilities and cutting edge research.
At a workshop in London yesterday, hosted by NERC and BBSRC, researchers in the aquaculture industry presented their proposals for funding, while 21 current grant holders gave flash presentations of their work to date.
One of the main aims of the event, though, was to build relationships between the different sections of the growing aquaculture research community.
Professor Duncan Wingham, NERC chief executive, said: 'Our investment in this vital part of the UK food industry is needed to promote collaborative working between researchers and the seafood industry to ensure it is sustainable.
'The initiative will demonstrate how the research community can underpin the long-term needs of industry through interdisciplinary research, research translation and the provision of training.'
Charlotte Maddocks, aquaculture manager at Tesco and a speaker at the London workshop, said: 'This is a fantastic initiative which encourages innovation and collaboration between retailers, researchers and industry experts across British aquaculture, which is key to the success of providing the best possible quality and sustainable seafood for customers.'
The scheme will include two components: networks, and a portfolio of collaborative research and innovation projects.
NERC and BBSRC will invite proposals for two networks in finfish and in shellfish. Network proposals, led by one or two academic principal investigators, will be assessed through peer-review.
Each network will have an advisory panel made up of industry and academics to ensure the network fulfils the needs of both communities.
The networks will be responsible for developing a research and innovation strategy which will inform a programme of funding for collaborative research.
NERC and BBSRC will also invest in innovation projects that use or translate existing NERC and BBSRC-remit data and knowledge into tools, technologies and approaches to meet a specific aquaculture industry need or issue.
The new initiative builds on a capacity building aquaculture call in October 2014, which aimed to deliver bioscience and environmental research projects in seven priority areas, as well as expanding the uptake and development of novel tools, methods and technologies.