Ineos boss stages wild salmon summit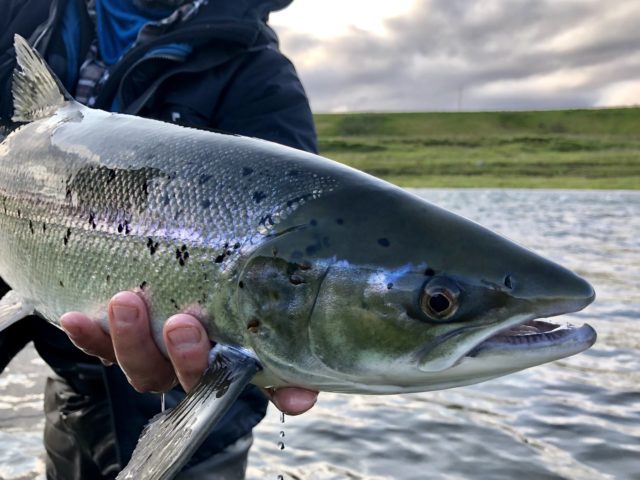 SIR Jim Ratcliffe, the billionaire chairman of petrochemical giant Ineos, is staging an international conference in Iceland today to debate the future of wild Atlantic salmon.
Experts meeting in Reykjavik will discuss the potential causes of the decline in stocks worldwide, and consider conservation strategies that can bring the species back from the edge of extinction, according to a press release issued on behalf of Ratcliffe.
The businessman, one of Britain's wealthiest men, is a keen angler and last autumn he invested in what he described as the world's largest ever salmon conservation programme.
The restocking scheme was launched in north-east Iceland and involved one million eggs from native fish being seeded into local rivers.
Today's conference was arranged by the Six Rivers Conservation Project, established by Ratcliffe, along with the Marine and Freshwater Research Institute (MFRI) Iceland, Imperial College London, and Iceland's Strengur Angling Club, all of which are implementing the restocking strategy in the country.
Dr Peter Williams, Ineos technology director, said: 'The Atlantic salmon population has fallen to one-quarter of its 1970s level and is now categorised as endangered.
'It may be five minutes to midnight for the Atlantic salmon. This conference is incredibly important to boost our scientific understanding of the reasons for the decline and to establish practical conservation strategies to ensure the long-term survival of this iconic species for future generations.'
Conference speakers include Professor Guy Woodward of Imperial College London; Dr Guðni Guðbergsson, director of the Marine and Freshwater Research Institute Iceland; Dr Colin Bull of the Missing Salmon Alliance; and Dr Nikolai Friberg, of the Norwegian Institute for Water Research.
They are joined by Professor Phil McGinnity, from the Environmental Research Institute at University College Cork; Dr Rasmus Lauridsen, head of fisheries research at the Game and Wildlife Conservation Trust; and Dr James Rosindell, reader in quantitative biology at Imperial College.
The Six Rivers Project's conservation strategies involve annual egg planting from salmon indigenous to the rivers, building salmon ladders to open up new spawning areas, and replenishing depleted indigenous vegetation and trees to boost food resources.
In November, eggs were planted in Kverká, Hvammsá, Miðfjarðará, Vesturdalsá and Selá. In addition, genetic and scale samples were gathered from the parent fish, which were then released. These areas will be revisited this summer after the eggs have hatched, and the results measured.
Ratcliffe has bought up land in Iceland and owns extensive fishing rights in the north-east, including on the River Vesturdalsá.