Individual fish farming moves a step nearer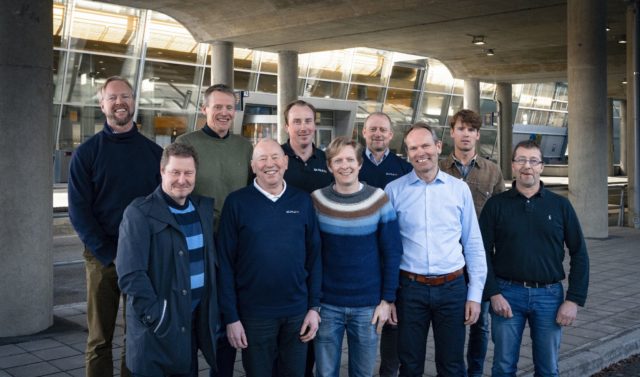 SALMON farmer Cermaq is to install a Midgard System at its innovative iFarm, which was awarded four development licences by the Norwegian Fisheries Directorate.
The farming concept, a joint project with BioSort, uses image recognition and the identification of each individual salmon to monitor growth, health and sea lice.
The technology will enable a shift from group based operations to individualised care, with intervention for only the fish that need to be treated for health issues.
The first edition of iFarm is scheduled to be deployed at the Martnesvika facility in Steigen, in Nordland county, in the summer of 2020.
ScaleAQ, which has won the contract to supply aquaculture equipment for the project, will provide a Midgard System, including a floating collar, winch and Midgard net, in addition to a net cover and net tube that will enclose the iFarm unit being developed by BioSort.
The company said in a press release that it was thrilled to be chosen by Cermaq.
'We feel this is confirmation that our strategy of offering partnerships is the right one,' said ScaleAQ CCO Stig Førre. 'In time, we will increasingly become an adviser rather than a seller.'
Cermaq's iFarm project manager, Karl Fredrik Ottem, said: 'For us, it was crucial to bring on board a partner who offered the best expertise and has enough muscle to ensure that we make iFarm a success.'
ScaleAQ was formed last year after a merger of established aquaculture players Steinsvik, Aqualine, AquaOptima, and PanLogica.
Noralf Rønningen, R&D manager at ScaleAQ, said: 'We are excited about working together with the best experts in their respective fields.
'BioSort's experiences with the Tomra system and recording large volumes of data and then processing this will be highly transferable to the aquaculture sector. Together with Cermaq and our own expertise, we will be the absolute best.'