IFFO defends fishmeal integrity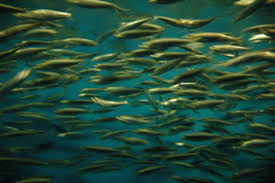 IFFO, the Marine Ingredients Organisation, said a recent publication indicating that antibiotic resistance in fish farms is passed on from fishmeal makes 'very sweeping generalisations'.
The article, published in the Economist this week, was based on a scientific paper that relied on a very small sample size and was not, therefore, an extensive investigation.
The majority of fishmeal is produced from whole fish caught in the wild where there is no contact with antibiotics, nor are antibiotics used in the manufacturing process, said IFFO.
The paper shows a sample of Peruvian fishmeal, which would be entirely made from wild caught Peruvian anchoveta, to have seven different antibiotic residues present.
'As the sampling was conducted in China and not in Peru, we are seeking clarification of the measures taken to protect samples from contamination,' said the organisation in a statement issued today.
'Although the majority of fishmeal comes from whole fish with the pelagic species dominating, some fishmeal is produced from recycled fish trimmings.
'IFFO estimates that approximately 33 per cent of the total annual volume comes from this raw material, and although some of the source of this raw material will be aquaculture by-product, the majority is wild capture by-product and, again, would not come into contact with antibiotics.'
IFFO said the use of antibiotics on farmed fish is expensive and limited, and always under veterinary guidance.
'In general, aquafeed companies have quality management systems in place to check the integrity of the ingredients that are used in their feed manufacture.
'Antibiotic resistant genes (ARGs) are susceptible to degradation in the environment and the transfer of genes to other bacteria is a complex process with a number of conditions that must be met for transfer to occur.
'Fish farms in China are often notable for their proximity to human populations, and it may well be that any selection pressure on bacterial communities arising from antibiotic use is a result of other sources, such as sewage effluent, for example.
'The wide range of different antibiotics observed also aligns with the suggestion that the source is not the fish farms themselves as antibiotics used as fish chemo-therapeutants have tended to be limited in number.'
IFFO said food safety is one of its core values and it was 'important that a perspective is maintained in interpreting the results of a limited, early study, around which there are some questions about the sampling methodology'.