IFFO announces next year's board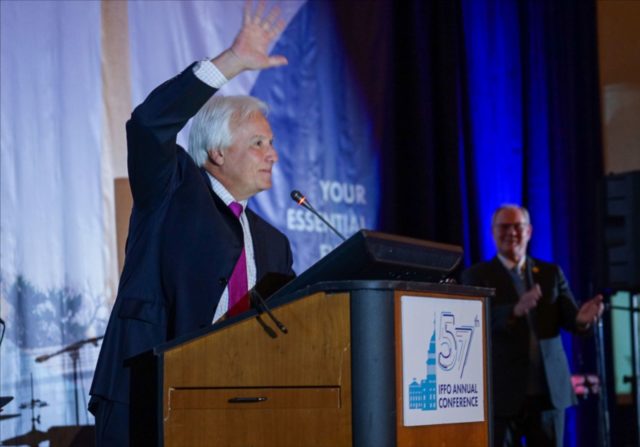 IFFO, the marine ingredients organisation, has announced its new president and vice-president for next year, following elections to the management board in September.
Eduardo Goycoolea will be president and Anne Mette Bæk Jespersen vice-president, it was confirmed at an IFFO board meeting on October 23.
Following his appointment, Goycoolea said: 'I look forward to leading such a well renowned and important organisation. I have worked closely with IFFO for decades and watched it become the networking heart of our industry, while also being a driver for change.
'Working with our management board and the IFFO secretariat, I hope to continue its vital work to ensure that as an industry we remain ahead of the curve.'
Incoming vice-president Anne Mette Bæk Jespersen said: 'Innovation and sustainability and getting the right products to the right markets are key to the future development of the fishmeal and fish oil industry.
'I consider international cooperation vital for the long term success of the industry and I look forward to working closely with the president, the board and the secretariat in the interest of all IFFO members.'
IFFO director general Andrew Mallison said: 'I would like to congratulate both Eduardo and Anne Mette on their appointments and we look forward to working closely with them.
'I would also like to thank our current president, Mike Copeland, who, with his many years of experience in the industry, has been an excellent guide and representative for IFFO through these fast moving couple of years.'
The full management board for 2018-2019 is as follows:
Peru: Humberto Speziani, Walter Martinez, Gonzalo De Romaña and Fernando Ribaudo
Chile: Felipe Zaldivar, Eduardo Goycoolea, and Juan Carlos Ferrer
Denmark: Anne Mette Bæk Jespersen
Norway: Arnt-Ove Hoddevik
Iceland: Johann Peter Andersen
       USA: Jostein Rortveit
Rest of the world: Mike Copeland and Helge Korsager.
Picture: Eduardo Goycoolea, IFFO president for 2018