IFFO aims to set new standards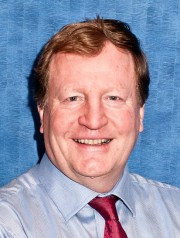 IFFO, the Marine Ingredients Organisation, is revising its Responsible Supply (RS) standard for fishery and factory assessments, 'in order to maintain the credibility and relevancy' of the certification.
The organisation has produced a draft of version 2.0 of the standard and now invites feedback. A public consultation form (excel format) has been developed in order to provide a user friendly way for stakeholders and other interested parties to respond.
Many of the proposed changes for version 2.0 relate to the fishery assessment methodology and aim to improve the standard's consistency and ability to tackle fisheries with multiple species.
It is hoped that the revised standard will promote more responsible management in such fisheries and ultimately further reduce the environmental impact of the fishmeal and fish oil manufacturing process.
Dr Andrew Jackson (pictured), chairman of the IFFO RS Governance Board, said: 'We consider stakeholder involvement as very important for the development and credibility of the IFFO RS Certification Programme.
'We would therefore welcome and encourage any comments or feedback regarding the revised fishery assessment criteria  and the proposed factory audit criteria, which include sections on good manufacturing practice and a number of fundamental social and environmental aspects.
'We look forward to launching IFFO RS V2 and continuing to promote more responsible fisheries management and marine ingredient production practices.'
The public consultation feedback submission form is available in the download section on the IFFO RS website (visit www.iffo.net/node/736) together with the revised full standard that consists of the fishery assessment methodology, fishery and factory assessment criteria.