Icelandic salmon farm wins ASC certification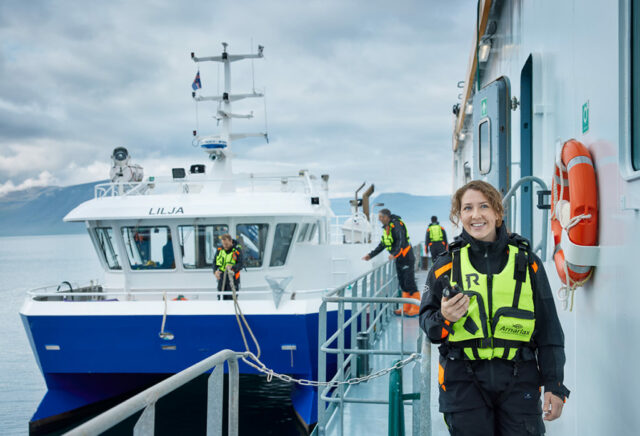 Icelandic salmon farmer Arnarlax has received Aquaculture Stewardship Council (ASC) approval for its Foss site in Arnarfjörður.
ASC is one of the strictest environmental certifications for aquaculture and was developed in collaboration between the industry and the World Wildlife Fund for Nature (WWF).
Arnarlax is also known as Icelandic Salmon and is owned by the Norwegian group, SalMar. The company said: "With the ASC certification, the company commits to reducing the impact on the local ecosystem in various ways, often beyond what is required by law and regulations."
Silja Baldvinsdóttir, Arnarlax's quality manager, added: "It is a great recognition for Arnarlax to receive this certification for our farm Foss in Arnarfjörður, as there are strict conditions that must be met.
"Now all our active farming areas are ASC certified, underlining the great emphasis we put on the operations of the centres having as little impact on nature and the surrounding ecosystem as possible.
"Therefore, the ASC certification gives us great motivation in our continued progress to work in harmony with the environment and society."
A month ago, Arnarlax announced a 103.5% increase in half year operating revenues to just over €72m (£63m). H1 operational EBIT (profit) rose from €3.13m (£2.74m) to €23m (£20.13m).
Björn Hembre, CEO of Icelandic Salmon and Arnarlax said growth plans were progressing as planned, particularly after the acquisition of an additional smolt plant at Ísþór in Iceland, allowing access to larger smolt and lower biological risk.