Icelandic company raises £35m for land-based farm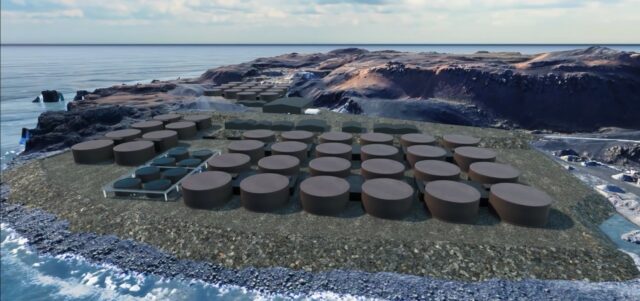 A relatively young Icelandic land salmon farming company has just completed a six billion ISK (£35.5m) share capital increase.
Laxey, which changed its name from Icelandic Land Farmed Salmon last week, is building a new fish farm at Viðlagafjara on Heimaey in the Westfjords region. The proposed farm would have a production capacity of 32,000 tonnes by 2031.
Construction is due to start this November with the first harvest expected within two years.
The project will create at least 100 direct jobs and many more indirect employment opportunities, said the company.
Lárus Ásgeirsson, chairman of the board at Laxey said: "We are extremely happy that this milestone has been reached and the trust that investors show in Laxey.
"We have been working on this project since 2019 and see great opportunities in the production of Icelandic land-farmed salmon in the Vestmanna Islands and sales on international markets.
He added: "In the Vestmannaeys, there are ideal conditions for producing high-quality fish products, a lot of knowledge and strong human resources – which is a key factor in this sector."
The farm will be built in six equal phases, with the first phase expected to be ready in mid-2024 and the first slaughter to take place in late 2025.
"The first phase alone will be operationally sustainable, but each additional phase will increase the efficiency of production, with lower investment expenses and operating costs per kilo of salmon produced," Ásgeirsson said.
Although Iceland is now emerging as one of the world's leading salmon farming countries land-based operations are still fairly new to the country.
Laxey says the conditions for salmon farming on land in the Vestmanna Islands are very favourable.
"A continuous water recycling system is used, where about 65% of the sea is reused, while 35% is fresh ground sea pumped up from boreholes in the area.The water temperature is particularly favourable for salmon farming.
The people of the Vestmanna Islands have an "enormous knowledge" of food production and seafood export experience, the company said, and the islands have a strong infrastructure and good community cohesion.