Iceland salmon output at record high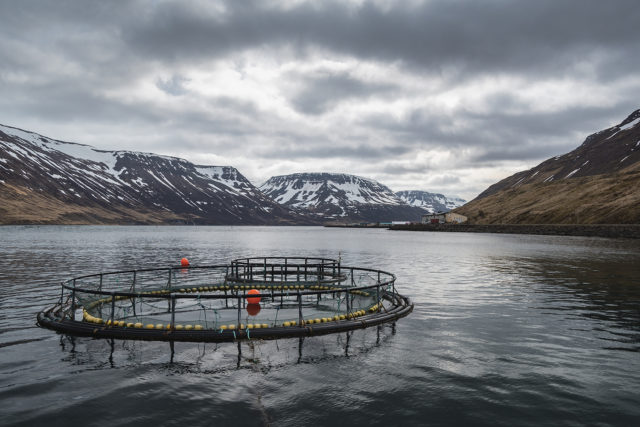 Salmon production in Iceland hit a record high in 2021. The latest official figures show that the country turned out 45,000 tonnes of salmon last year.
This is 12,000 tonnes up on the previous year – an increase of 35% – making it the world's fastest growing fish farming country.
Iceland remains a relatively modest player in fish farming, but investment, much of it from Norway, is growing at an impressive rate. The expectation is that the country will hit the 50,000 tonne mark for salmon by the end of 2022. The ultimate target by 2030 is around 120,000 tonnes.
Iceland is also a major producer of another farmed species, Arctic Char, which is a big favourite with North American consumers.
Meanwhile, Statistics Iceland says preliminary figures show the export value of the country's seafood products totalled ISK 293 billion (almost £1.7bn) last year. In foreign currency terms this represents an increase of 11%. December 2021 proved to be a particularly good month.
Much of this was due to a good capelin fishing season, and there is news that experiments have now started on whether this species can be farmed commercially. Capelin roe is particularly valuable. The export value of fresh species such as salmon and cod was also a record at ISK 86.6bn (£493m).
Aquaculture companies enjoyed a particularly good year, accounting for ISK 36bn (£206m) of the fresh species total.
Icelandic fish farming companies have been busy opening up new markets in the Far East, the US and Europe.