Iceland salmon farmers win back licences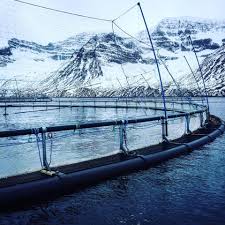 TWO Icelandic salmon farming companies which had their development plans put on hold a year ago following objections from environmental groups have been handed back their operating licences.
Iceland's Food Agency, known as MAST, has told Fjarðalax ehf, owned by SalMar subsidiary Arnarlax, it can proceed with its intention to farm up to 10,000 tonnes of salmon at Patreksfjörður and Tálknafjörður, two coastal communities in the far north west of the country.
MAST has also granted Arctic Sea Farm permission to go ahead with its plan to farm up 6,800 tonnes of salmon in the same two communities.
The Food agency said it had carried out its own environmental assessment and taken into account a risk assessment carried out by the Marine Research Institute.
It is more than three years ago since both companies first unveiled their schemes. These appeared to be running smoothly until September last year when their licences were suddenly revoked by Iceland's Environmental and Natural Resources Committee, following objections from various anti-fish farming groups.
The committee claimed that a fully independent environmental impact assessment had not been carried out.
The new ruling will come as a huge relief to the two communities, which protested loudly to the government when the developments were halted last year.
They said they will bring much needed employment and economic prosperity to a part of the country which has suffered from a decline in traditional fishing activities.
It is estimated that the two companies will eventually bring more than 100 jobs to an area with a population of just 1,100.
Both Fjarðalax ehf and Arctic Sea Farm have yet to comment, but no doubt must be pleased even though their timetables are a year behind schedule.