Iceland raises cod and haddock quotas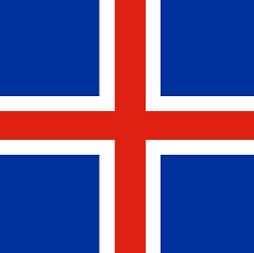 ICELAND is raising its cod and haddock quotas later this year – which is good news for UK fish buyers, especially those based on the Humber.
The decision will also help to offset the impact of expected reduced catches from the Barents Sea, if the ICES recommendations are accepted by Norway and Russia.
The Humber is one of Iceland's largest customers for cod, haddock and other white fish species. Iceland's upcoming fishing year traditionally starts on September 1 and following advice from the Marine and Freshwater Research Institute, the Ministry of Fisheries has raised the cod quota from 257,200 tonnes to 262,000 tonnes.
But the real bonus comes with haddock – always popular in Britain – which sees a substantial increase, up from 34,600 tonnes to 56,700 tonnes. It is news that will put a smile on the face of Grimsby's fish buyers.
Iceland's Marine Research Institute had been worried about the state of haddock in previous years, but the stock seems to have made an impressive recovery, thanks in large part to sound management.
The quota for saithe has also seen a major increase – up from 60,237 tonnes to just over 79,000 tonnes.
The Reykjavik government said: 'The quota system plays a decisive role in the preservation of the marine ecosystem and the fish stocks.
'The fisheries management of Iceland is based on the sustainable use of our oceans and the natural living resources and the precautionary approach, both basic foundations of the Marine and Freshwater Research Institute.'
The total allowable catches (TACs) for the main pelagic species such as mackerel and blue whiting will be announced later in the year.