Iceland poll finds huge support for salmon farming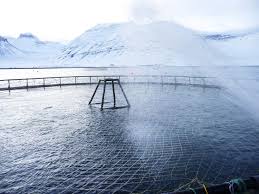 THE inhabitants of the Westfjords region of Iceland have overwhelmingly come out in favour of fish farming following a special telephone poll carried out among its inhabitants.
The poll was conducted by the marketing organisation MMR on behalf of the town of Bolungarvik, a community located on the Westfjords peninsula.
The area is likely to see the large scale expansion of the salmon industry over the next few years.
The result showed that 90 per cent of people polled said they took a positive view on aquaculture, with just five per cent against. The remaining five per cent offered no opinion one way or the other.
Calls were made to 235 people aged over 18, out of an eligible adult population of 647, a high proportion for such a survey.
Around 60 people refused to answer, leaving 159 responses, representing a quarter of the population.
MMR said 66 per cent of those questioned took a very positive approach towards salmon farming; 20 per cent were 'rather positive', and just five per cent held either 'very' negative or 'rather' negative views.
The pollster said that while there was little marked gender difference, men were generally more in favour than women, with a ratio of 91 per cent to 84 per cent.
The 'we support salmon farming' view was shared across all age bands, but found to be strongest in the 18 to 29 group, where everyone was in favour.
Some older people were slightly more sceptical, with 11 per cent of those in the 68 plus group taking a negative stance.
Interestingly, Bolungarvik is one of Iceland's oldest fishing outposts, which has seen better days. Such communities see salmon farming as a way of restoring their economic fortunes.