Iceland has new fisheries minister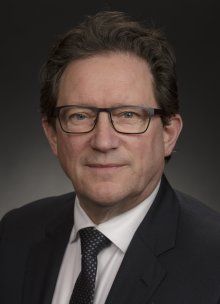 ICELAND has changed its fisheries minister in a major shake-up of the government, following October's largely inconclusive general election.
Out goes Reform Party member Thorgerður Katrín Gunnarsdóttir, who has held the post for less than a year.
She is replaced by Kristján Þór Júlíusson (pictured), who was education minister in the previous government, but has considerable marine experience. He is a certified steersman and a former captain and has spent a number of years working in the marine industry.
An experienced politician, in 1986 he became the mayor of Dalvík for the Independence Party and remained in office until 1994, when he moved to Ísafjörður and took on the job of mayor there until 1997. In the 1998 municipal elections he successfully ran for office in Akureyri.
Although she had only been fisheries minister since January this year, Katrín Gunnarsdóttir made quite an impact in the job, especially during the two month long fishermen's strike, when she publicly resisted pressure to declare the stoppage illegal.
There has also been a change of prime minister. Bjarni Benediktsson of the centre right Independence Party has returned to his old job as finance minister, while the new premier is Katrin Jakobsdottir, leader of the Left-Greens.
She is Iceland's sixth government leader in less than ten years. As her left-right coalition government has a wafer thin majority, another election next year cannot be ruled out.
Elections in Iceland are sometimes called for the strangest reasons. The last government was brought down by a paedophile rehabilitation scandal.
Jakobsdottir has promised a new tone for Iceland, which is almost certain to continue to stay out of the European Union. A deal with Britain after Brexit is likely to be one of its priorities.
Just what all this means for the fishing industry is unclear, but it always seems to rise above the political turmoil in Reykjavik and carry on as one of the main contributors to the country's economy.