Iceland looks to reduce fishing fees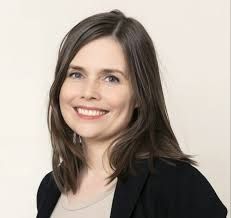 ICELAND'S new government is looking to ease the burden on small and medium sized fishing companies by reducing the licence fees they pay for the right to fish inside the country's territorial waters.
Prime Minister Katrín Jakobsdóttir said that while as yet there is no firm decision she has indicated her sympathy with those businesses that were struggling to cope with the huge increase in fishing fees imposed by the previous administration last summer.
The average rise for small firms is thought to be between 200 and 300 per cent.
The increase brought a chorus of protest from the industry when it came into force on September 1 last year.
Icelandic fishing companies that export their catch are already being hit by the high value of the kroner.
Lila Rainey Magnúsdóttir, chair of the Employment Advisory Board, told Morgunbladid that her department was already in discussions about the 2017 increase, which she agreed was very high.
But the fees are an important source of revenue for the Icelandic Treasury and are expected to boost government funds by up to 12 billion kroners over the next year.
Larger fishing companies are worried that they may have to pick up the tab for any reduction on smaller firms.
SFS, the organisation which represents the main catching companies, says that taxes and fees now take up to 60 per cent of profits out of the industry and are having a detrimental effect by drastically reducing competitiveness.
Prime Minister Jakobsdóttir (pictured) said the government was looking at a policy of calculating fees on the size of a company's profits and admitted that the smaller firms have been hit the hardest.
She hopes to have a new framework in place in the spring or early summer. However, any changes are not likely to come into force until the new fishing year starts on September 1.