Iceland holds fire on open-net closure demand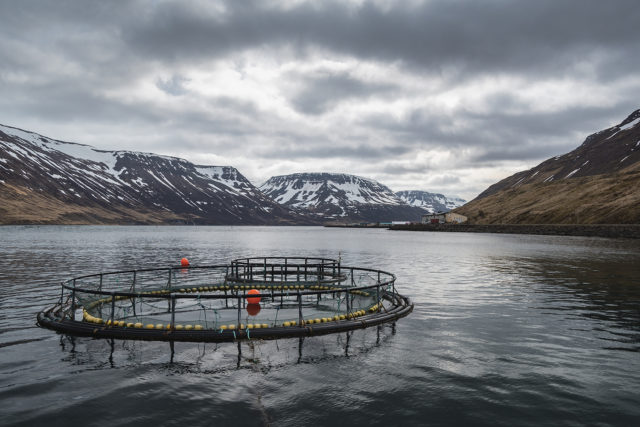 The Icelandic government has stalled on a demand by a group of 25 sports fishing and environmental organisations to ban open-net fish farming in the country.
They called on Reykjavik to take action following the escape into a fjord of 80,000 salmon from an Arnarlax farm pen last year.
Arnarlax was recently fined ISK 120 million (around £700,000,) but has appealed the penalty, saying it did all it could to prevent such an incident
Svandís Svavarsdóttir, Iceland's Minister of Food, has said she is not ready to take a position over the group's demand, adding that managing an industry that is sustainable over the long term is proving to be a challenge.
However, the minister confirmed that she would take the group's views into account when drawing up new policy making on aquaculture.
She said Iceland's National Audit Office is also looking at regulations and the legal implication of any new measures.
And when its views are known, it may be possible to take a position on what the group was demanding and on whether any further measures needed to be implemented.
She also agreed that the national veterinary organisation MAST was right to take such a serious view of the incident.
The fine is the largest yet imposed on a fish farming company for a large salmon escape.
Anti-salmon farming groups, including environmental NGOs and sports fishing organisations, present a constant challenge to Iceland's mainly Norwegian-owned salmon sector, which is watching developments closely.
Salmon farming in Iceland was worth ISK 20.5 bn (£117m) last year and has been growing at an impressive rate, with Mowi becoming the latest participant. There are challenges, however, from possible higher taxes and the demands of campaigners who are demanding an end to open-net farming to protect wild salmon stocks.
The Reykjavik government is said to be studying controversial measures to raise more tax from the industry, which have been proposed recently in Norway and the Faroe Islands.