Iceland firm's protest over farm policy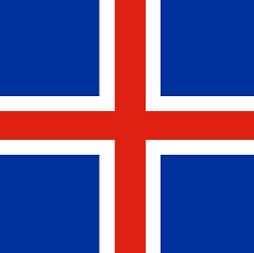 AN Icelandic fish farming company has ended its 15-year membership of the country's National Federation of Aquaculture (also known as LF) in protest over its policy on developing aquaculture in the Isafjord region.
Háafell, owned by the Gunnvar hf. Group said in a statement: 'For some time, LF's progress has shifted away from the policy and vision that Háafell wants to build on in the development of aquaculture in Iceland.'
Háafell said it was upset after an LF policy report on proposed plans to develop fish farming in Isafjord was taken off the table, ignoring the wishes of people who live in that area of the country in favour of fishing interests.
Two months ago, Iceland's Marine Research Institute completed a risk assessment on the impact of an expanded fish farming industry on the country's wild salmon stocks and recommended that Isafjord should be excluded from any growth plans.
These recommendations are now being studied by the Icelandic Ministry of Fisheries, but it is clear from this latest development that the scale of any future expansion in fish farming is going to raise strong passions.
Háafell argued that it made a special effort to exercise due diligence in the application process, with carefully conceived development plans and an exhaustive consultation process with stakeholders – plans which would have mitigated any environmental impact.
The company, and its predecessor HG, had successfully farmed in Ísafjarðardjúp since 2002 and had licences to farm 7,000 tonnes of salmon since 2011.
'We are an Icelandic farming company which is locally owned and which is developing salmon farming in cages,' the company said on its website.
Christian G. Jóakimsson, project chief at Háafell, said the federation had not taken into account the thorough work his company had put in over the years in the interests of the local population, who want to see the development of aquaculture in their area.
Háafell said it has always stressed that aquaculture in Iceland should be built on sound knowledge, research and science, and it would continue to speak in favour of developing a sustainable industry.