Iceland fears over export competition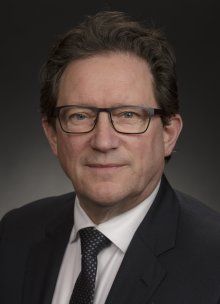 ICELAND'S fisheries minister Kristján Þór Júlíusson has told industry leaders that it is vital to support the sector in foreign markets.
Some companies expressed fears recently that the increasing strength of the kroner was undermining its export position, leading to increased competition from rival countries such as Norway, which has seen its kroner decline in value.
The higher kroner (and lower value pound) has led to higher fish prices in the UK, piling pressure on sectors like the fried fish trade.
There are also concerns in Iceland over a rising tax burden and the threat of higher licence fees for the right to fish.
The industry pays almost 12 billion kroners a year (£87 million) to the government in licence fees alone.
The minister, speaking at the annual meeting of the Iceland Fisheries Federation, told his audience it was important that companies improved their operating environment and competiveness.
According to Morgunbladid, Iceland's main newspaper, Júlíusson (pictured) said challenges such as high taxes and currency fluctuations were not new to the fishing industry and sometimes they favoured companies, but on other occasions they did not.
He said the government was committed to ensuring a fair tax system, adding that the previous government's much criticised plans to raise licence fees were now under review.
Morgunbladid reported that Jens Garðar Helgason, managing director of Fiskimiði ehf, who was re-elected federation chairman, told the conference that more than 98 per cent of Icelandic fishery products were exported and that they faced tough competition from other countries.
It was important that the Icelandic government ensured that taxes and licence fees were at the same level as those in rival countries, he said.