Iceland farmed fish exports hit new heights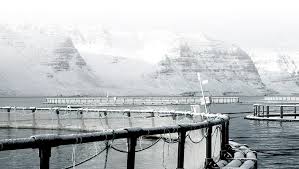 EXPORTS of Icelandic farmed fish have soared by more than 60 per cent and were worth £97 million (ISK 15.5 billion) in the first eight months of this year, figures from the country's Office of Statistics show.
August was the best month, with overseas sales – mainly consisting of salmon and trout – hitting £10 million, up by 123 per cent on the same month in 2018.
SFS, the industry body which represents both aquaculture and fishing, said it expects the total value for 2019 to be around 24 billion kroner – or about £150 million
The figures show that Iceland's still modestly sized aquaculture sector is making huge strides and is now starting to have an impact on global markets.
Less than nine years ago, aquaculture exports were worth a mere £600,000. However, with Arnarlax, the country's largest fish farmer, reporting a €16 million loss for 2018 earlier this week, companies are still some way from the sort of profitability enjoyed by their counterparts in longer established salmon producing countries.
Meanwhile, Iceland's Finance and Economic Affairs Ministry has said that it expected aquaculture production to double by 2021 and be worth around £300 million.
The ministry believes that companies will not have trouble finding customers, with Asia likely to be the main target.
Chinese customs authorities recently gave Arctic Fish the green light to export salmon and the company has said this is just the start.
The ministry said it would take companies about two years to reach full production capacity.