Iceland farmed fish exports continue to surge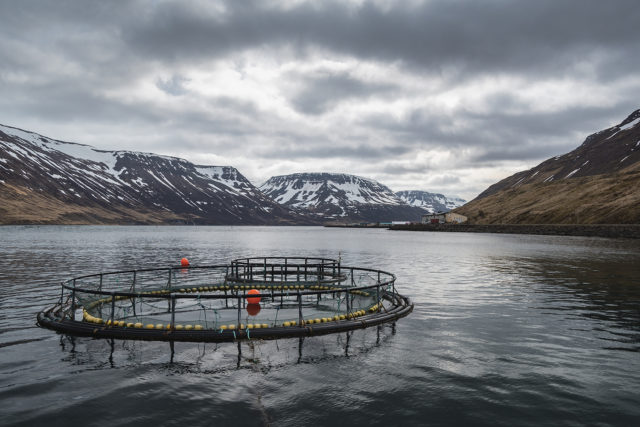 By Vince McDonagh
ICELAND'S fish famers enjoyed one of their best export periods during the month of February, the latest statistics show.
The value of overseas sales, mainly salmon, totalled 2,927 million Icelandic kroner (ISK) – or around £16.6-million sterling. This is the second highest month since figures for farmed fish exports were issued. It also represents a 50 per cent increase in value and a 45 per cent increase in volume.
While the figures show that Iceland's aquaculture industry is continuing to gather pace, they should be treated with caution as the Coronavirus crisis had still not fully impacted on the industry when they were compiled. SFS, the Icelandic Fisheries Federation, says the picture should become clearer when the March figures become available later this month.
A number of fish farms in Iceland were badly damaged by severe storms during February which will also have had an adverse effect on production. But SFS suggests there was little doubt that Covid is now hitting demand especially for fresh products and it was also having an impact on the distribution system.
Of the February total, salmon was the biggest money spinner and was worth ISK 2,263-million (almost £13-million) compared to ISK 1,530 million (£8.3 million) in February 2019. Farmed trout exports were worth ISK 629 million (£3.5 million), almost double the value of a year ago.
Iceland's farmed fish exports for the first two months of this year total ISK 5.5 billion (£31-million), a rise of just over a billion kroner (£5.6 million) on the same period in 2019.