Iceland company to boost Arctic char aquaculture investment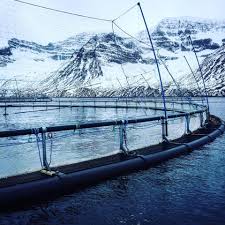 ICELAND'S largest fishing company has announced that it is to step up its investment in Arctic char aquaculture.
Samherji, which owns several trawlers, a major fish processing operation along with European and UK interests, says it is expanding capacity at its land based fish farming site near Grindavik in Iceland. Three new sea holes have already been successfully drilled into the lava at the site which operates both a nursery and growing facilities for char. Arctic char is closely related to salmon and lake trout and has many of the health characteristics of both. However, it has a milder flavour than salmon which makes it an increasingly popular choice among consumers in North America and Europe.
Samherji also has a salmon farm in the east of the country.The company said the char will be reared at the Grindavik nurseries for ten to twelve months before being moved to on-growing sites and finally to processing plants.
Samherji Fish Farming is currently the world's leading producer of Arctic char, with output at about 3,800 tonnes per year, which is almost half of all farmed Arctic char produced worldwide. Recently, it was reported that the export value of fish farm products in Iceland was 25 billion Icelandic kroner (£137 million) last year, which is a 90 per cent higher than the previous year.
Hjalti Bogason, Samherjis' southern Iceland fish farming director, said:
'This investment will significantly increase the capacity of the farm. We are pumping massive amounts of water. When construction is complete, the station will be able to pump two and a half cubic meters of seawater per second.'
The site should be able to produce up to 4,000 tonnes of char at this site alone once the project is completed.