Iceland bans Faroe boats in fishing row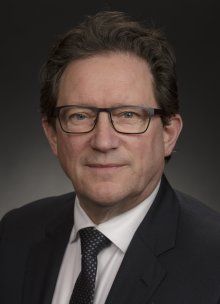 ICELAND appears to be heading into an unexpected fisheries dispute with its near neighbour, the Faroe Islands.
The new Reykjavik government has banned all Faroese vessels from fishing inside its territorial waters after the two countries failed to reach agreement on reciprocal rights.
They have had a swap deal for a number of years, which mainly involves pelagic species such as herring, blue whiting and capelin, although they also share a small white fish quota.
The decision was taken by Iceland's fisheries minister, Kristján Þór Júlíusson (pictured). He said he was repealing all permits granted to Faroese fishing vessels with immediate effect.
Both countries have been engaged in talks since mid December over what on paper should have been an easy deal to reach between two normally friendly countries.
But there have been a number of stumbling blocks, particularly over mutual herring rights.
The Faroese were also demanding higher bottom fish quotas and the lifting of restrictions on the human consumption of capelin.
The Faroese government then apparently threatened to halt Icelandic vessels from fishing for blue whiting in its waters unless its demands were met.
Now Iceland has hit back. The minister is currently awaiting a response from the Faroese government.
He said he wanted to maintain the special relationship between Reykjavik and Torshavn, but any agreement had to be based on fairness.
He suggested continuing with the terms reached for the 2017 agreement until a new deal for 2018 could be worked out.
However, Iceland's fishing vessel owners will be anxious to see an end to the dispute as the country catches a large proportion of blue whiting, for example, in Faroese waters.