Iceland aquaculture exports triple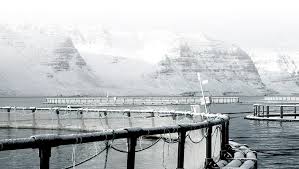 ICELAND'S fish farmers are stepping up the pace with the value of aquaculture exports now running three times higher than a year ago.
Figures for October this year, the most recent month for which statistics are available, show that the export value of farmed products of all types totalled 3.1 billion kroner (ISK) or £19.6 million.
While the figures are still a long way short of the total that rivals Norway and Scotland sell overseas in an average month – and are likely to remain so – they show the country is moving up the fish farming league at an impressive rate.
Aquaculture exports were just a fraction of that figure five or six years ago.
If the current trend continues for the final two months of 2019, Iceland's aquaculture exports are expected to reel in more than ISK 24 billion – or around £152 million.
Exports have been helped by a weaker exchange rate, down by an average of 10 per cent on the year so far.
But there have been some important developments recently, including the first significant shipment of farmed salmon to China under a new free trade deal between the two countries.
Europe and the United States, however, remain Iceland's main markets for salmon and trout.
The latest data shows that after years of battling against hostile environmental groups and a sometimes less than enthusiastic government, Iceland's fish farming companies have moved away from planning and development into a positive production stage.
SFS, the trade body which represents both fishing and aquaculture companies, said: 'Powerful and diverse exports are the basic requisite for us (Icelanders) to live the quality of life we have chosen and these figures provide a welcome boost to the national economy.'