Iceland anger at fish deal exclusion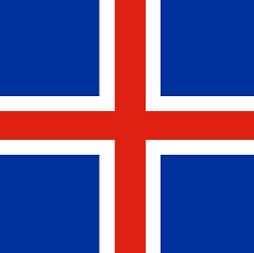 ICELAND has attacked the decision to exclude it from a new Arctic fishery protection agreement signed recently by five countries in the region.
The five northern coast states which want to prohibit unregulated fishing in international areas of the Arctic Ocean are Norway, Canada, Denmark, Russia and the United States.
But Reykjavik was not invited to join the club even though it is a major fishing force in the region.
Now the Icelandic government has described the exclusion as unacceptable and a worrying precedent.
Gunnar Bragi Sveinsson, Iceland's minister for foreign affairs and external trade, said in an interview with Radio Canada International's programme Eye on the Arctic: 'We have been able to have good cooperation between the eight (circumpolar) countries and it has been a success — until now.
'I hope, of course, that it will be a success in the future. But this is not a good sign for the future if some states are going to make declarations without the others.'
The Icelandic foreign ministry has summoned the various ambassadors involved in the deal to explain why it has been left out, reminding them that any decision affecting the Arctic also affected Iceland.
No reason has been given, but some observers think it could stretch back to a few years ago when Iceland was at odds with a number of countries in the region over its self-declared mackerel quota, considered to be far too high.
Interestingly, the Faroe Islands was involved in a similar dispute and that country has also been left out, although Denmark, which looks after Faroese defence and foreign affairs interests, is included.
It is also known that the United States is very unhappy at Iceland's decision to continue whale hunting.
Iceland, however, does have a world class fishery conservation policy with strictly enforced quota limits.
Three years ago more than 2,000 scientists from around the world signed an open letter calling for a moratorium on commercial fishing in the Arctic.
The new deal has been welcomed by Canada's Inuit community.