Ice Fish Farm reports profits up fivefold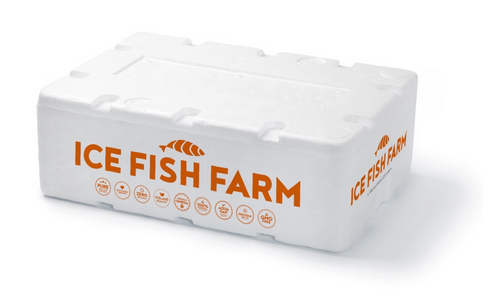 Icelandic salmon farmer Ice Fish Farm has posted a third quarter operating profit of NOK 54 million (£4.5m), well up on Q3 a year ago when the company's profit was just NOK 10m (£850,000).
Turnover in the July-September period was NOK 178m (£15m), more than double the NOK 64m (£5.4m) total 12 months earlier.
The profit before tax was 110m (£9m), compared to a small loss (NOK 0.3m) in the third quarter of 2021. The company slaughtered 1,946 tonnes in the period up from 1,042 tonnes in Q3 last year.
Ice Fish Farm said it expects its total slaughter volume for this year to be 11,300 tonnes, as previously forecast when the second quarter figures were published in August.
Slaughter volumes are planned to increase significantly in the next few years, however, to around 20,000 tonnes in 2024 and 30,000 tonnes in 2025.
Smolt production for 2023 is planned to reach around six million with an average weight of 350 grams.
The Q3 operating EBIT per kg before biomass write-down amounted to NOK 7m (NOK 0.7 in Q3 2021) .
Ice Fish Farm AS is one of the leading salmon farmers in Iceland and the only one in the world with the Aqua GAP certification which certifies environment-friendly production.
The company completed the purchase of Laxar, another Iceland salmon company, in April this year.