Huon performance hit by Covid and other incidents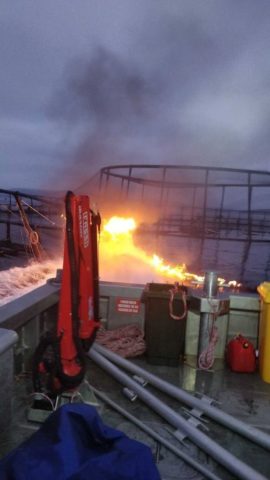 Huon Aquaculture, the Tasmanian salmon farming company at the centre of a takeover battle, has suffered a loss of AUS $128m (£67m) for the financial year ended 30 June.
The company said it had been a turbulent year, with challenges including a fish pen fire, rising transport costs and the disappearance of a large consignment of fish from a processing plant in New South Wales.
The company has received an offer of AUS $426m (£226m) from the Brazilian meat processing giant JBS, but Australian mining magnate Andrew Forrest is trying to block the takeover on fish welfare and environmental grounds.
JBS, however, dismissed his criticisms in a full page Tasmanian newspaper advert, and Huon's board is backing the JBS bid.
Although Huon's revenue rose by 24% per during the period (July 2020 to June 2021), its financial performance was badly affected by the impact of Covid-19 which led to a reduction in global demand for salmon.
This, in turn, brought a reduction in salmon prices which continued during most of the financial year.
Huon said it has started the new financial year with significant biomass in the water, including fish for harvest carried over from the previous period. Growing conditions at the start of the 2020-21 financial year were exceptional, but a long and very warm summer during the second half resulted in lower average weights.
The company suffered a major fire last November which led to the loss of 50,000 fish and a few weeks later a fish pen net was slashed during which a further 130,000 fish escaped.
A number people have since been charged with the theft of 250 tonnes of fish in New South Wales.
Huon said it was expecting conditions to improve in 2022.