Hot springs could power Icelandic fish farm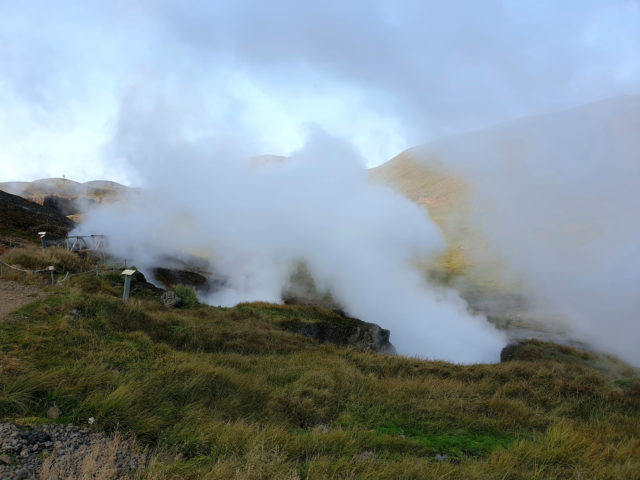 Work has started on building Iceland's largest fish farm in an area of the country more renowned for its mineral water and geothermal energy.
The aquaculture company Landeldi ehf, founded by a group of Icelandic entrepreneurs, plans to initially produce 6,000 tonnes a year, for which environmental permission has been granted.
It is eventually planned to increase that figure to 20,000 tonnes, which would have a potential export value of at least ISK 20-billion (£116m).  When completed the project is expected to create around 150 jobs.
The  45-acre on-land location is close to the tourist resort of Þorlákshöfn, about 30 miles from the capital Reykjavik in the south west of the country. Known as Ölfus municipality,  the area is popular with surfers and boasts some of Iceland's best spring water.
Chairman Ingólfur Snorrason, told the state broadcaster RUV that the area was unique because it had the right type of soil, even sea temperatures and a good harbour at Þorlákshöfn, which is currently being upgraded to take larger vessels.
He added: "We are also close to the airport and there is a huge amount of knowledge about processing and seafood here in the area."
The company said it is looking at the United States as a main export market, but it is also open to other options.
Ingólfur Snorrason said Landeldi had already started producing juveniles, adding that it was hoped to begin harvesting by the end of next year. He explained that the decision to build a land based salmon farm was made for environmental reasons.
Seawater can be pumped up from 70 to 100 metre depths, fully and naturally filtered,  the company says, matching the highest standards available for salmon farming. The site also has access to geothermal energy with water temperatures exceeding 100 degrees Celsius.