Hofseth takes a stake in slaughter vessel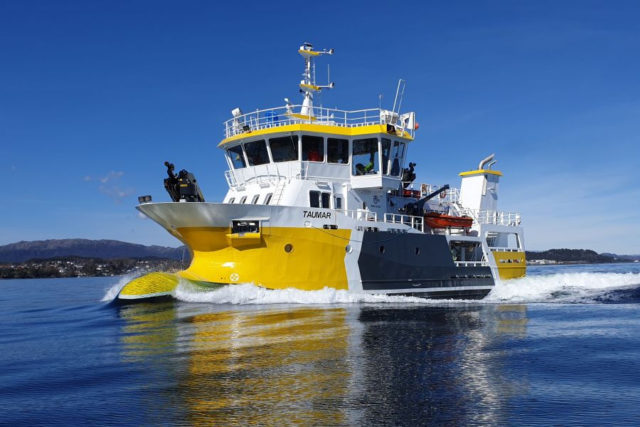 Norwegian fish farming and processing business Hofseth International has bought a 49% stake in the processing boat Taumar, in a clear challenge to the Danish-owned slaughter ship Norwegian Gannet.
The company, which specialises in salmon and trout, said the Taumar will not only process fish from its own fish farms, but will also offer bleeding and slaughter facilities to other companies.
CEO Roger Hofseth said he was proposing an all-Norwegian alternative to the Norwegian Gannet, which was at the centre of a prolonged legal battle with the Oslo government last year. The vessel currently takes Norwegian salmon to Denmark for full processing and it has been granted a 10-year dispensation allowing it to work with fish outside Norway's fish quality regulations.
Hofseth said the new vessel will be competitive in price and offer a wide range of services, taking over some of the tasks of conventional wellboats.
He added: "At Hofseth, we are constantly looking for ways to make our production more sustainable and efficient. Through this investment we will be able to produce even better products. At the same time, we can offer first-class services to Norwegian fish farmers, without them having to send the fish for processing abroad."
Hofseth admitted he had been wrong to send fish to Denmark, adding: "At Hofseth, we are concerned with securing value creation and jobs here in Norway, especially in the wake of the corona pandemic.
"I am sure that we can constitute a perfect alternative to Norwegian Gannet. This investment ticks off at all points."
The 28-metre long Taumar was built two years ago, but has already undergone additional  technical upgrades.