Hilton seals £80m purchase of Seachill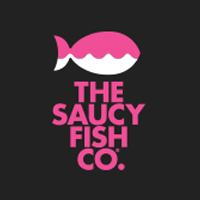 THE Icelandic Group last night formally completed the sale for cash of its UK based subsidiary Icelandic Group UK (Seachill), to Hilton Food Group, a leading specialist international meat packing business.
The deal, said Icelandic, has an 'enterprise value of £84 million although the cash figure is reported to be £80.8 million.
Seachill will become a standalone division of Hilton, with the existing Seachill management team remaining in place.
Simon Smith, the current Seachill CEO and Saucy Fish creator, will continue to lead the Grimsby based business.
Hilton has already declared that growth is top of its agenda. It is also a major employer in the town.
Robert Watson, chief executive of Hilton, said earlier: 'The processing and supplying of fish and seafood into the UK is an attractive and growing market and one where we see considerable opportunities to build Hilton's business.
'Our initial discussions with key customers support this view and we look forward to broadening our offering to both our UK and overseas customers alongside our existing meat business.'
Seachill's Icelandic owners put the business up for sale in April this year, when it attracted considerable interest from a number of possible suitors. It currently has annual sales of some £270 million, with around 80 per cent coming from supplying Tesco.
It focuses on the three largest fish species in the UK and its Saucy Fish brand is the largest chilled wet fish brand in the UK and is making big inroads into the US retail market.
Tesco is also a purchaser of products from Hilton, so all along it was clear that the UK's largest supermarket chain was going to have a big say in who was going to buy Seachill. Significantly, the sale also dramatically reduces Iceland's economic interest in Grimsby.