Higher costs and issues in Scotland dent Lerøy's Q4 results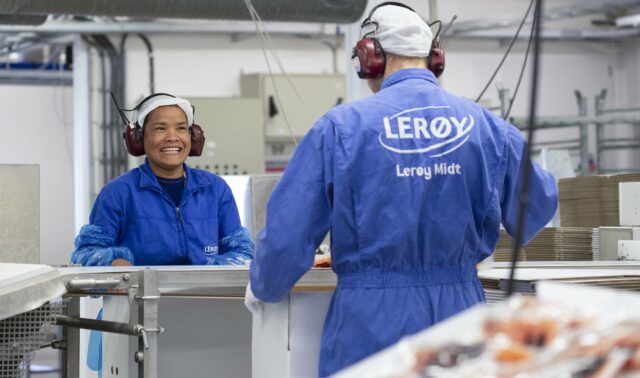 The combined fishing and fish farming group Lerøy Seafood today announced lower operating profits for the final quarter of 2022.
However revenues for the period were up from NOK 6,519 million (£508m) in Q4 2021 to NOK 7,114m (£580m) this time.
Rising costs meant the operating profit or EBIT for Q4 2022 was NOK 800m (£65m) against NOK 902m (£73m) a year earlier.
Lerøy said that price inflation for almost all input factors over the past year had impacted on group costs.
Losses from associates and the joint venture, in which Norskott Havbruk/Scottish Sea Farms owns the majority stake, was NOK -113 million (-£9.06) in Q4 2022, compared with NOK -10 million in Q4 2021 (-£08m). The quarterly report states: "It has been an extremely difficult quarter for Norskott Havbruk, with challenging biology."
The operation had an operating loss of NOK 122,312 (around £9,500) against NOK 10,709 (£870) in Q4 2021.
CEO Henning Beltestad said: "The seafood market in 2022 was very strong. At the same time, like other industries, we experienced pressure on costs."
He added: "The other thing that has marked the year is the proposal for ground rent tax, where we are already seeing strong negative effects on investments along the coast of Norway in particular. This is very unfortunate for Norway as an aquaculture nation, for the industry, and everyone who works in it."
The Lerøy report said a seasonal increase in harvest volume in Norway in the second half of 2022 meant lower prices for salmon and trout than in the first half.
"This affected the Group's revenue for Q4, although the high harvest volume continued to generate good earnings for the Farming segment despite lower margins.
"As expected, lower whitefish quotas (cod, haddock and saithe) led to lower catch volumes and earnings compared with the same period in 2021."
Downstream operations have been subject to difficult conditions in 2022, but earnings picked up in Q4 compared with the first nine months.