High Liner's $13m boost for Nova Scotia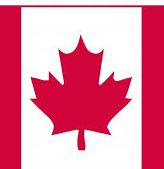 HIGH Liner Foods, one of Canada's largest seafood producers, has announced at $13 million investment at its factory in Lunenburg, Nova Scotia.
The investment, which involves moving production from Massachusetts in the US, will also create at least 70 extra jobs.
According to broadcaster CBC.ca, the Lunenburg project is part of the company's continuing transformation after the northern cod moratorium 25 years ago triggered a wave of Nova Scotia plant closures and the sell-off of High Liner's fishing fleet.
High Liner CFO Paul Jewer said: 'We could process more profitability in Lunenburg and ship it to the United States.'
Although most of High Liner's business remains in the United States, Jewer said the company will continue to be based in Nova Scotia.
He also told the Canadian media that he expected northern cod stocks to return in the next few years.
'It's in the near term. We would hope in the next five years we would have an opportunity to buy great product from the oceans that we used to catch product from.'
He said consumers were looking for where their product comes from. They cared about the quality.
'It's important to them that it's fished sustainably. They want to know the product they buy today is caught the right way, and will be caught that way for decades to come.'
He calls the ability to get product close to home a 'tremendous opportunity'.  High Liner employs 340 people in Nova Scotia at its plant in Lunenburg and executive offices in Halifax.
Earlier this year it closed and sold a plant in New Bedford, Massachusetts . That followed the closure of another plant in Danvers, Massachusetts.
Production was moved to Lunenburg, which has added more efficient equipment and improved the plant's environmental footprint with upgrades to its waste-water system.