High Liner swoops for US salmon trader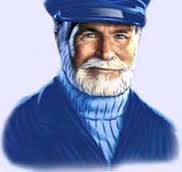 HIGH Liner Foods, the big North American seafood business, has bought Atlantic Trading Company, LLC of Miami, one of the largest importers and sellers of frozen Atlantic salmon into the United States.
Atlantic's sales are around $80 million a year. Canadian-owned High Liner said that the deal should more than double its sales in salmon products.
High Liner chief executive, Henry Demone, said yesterday: 'Our vision is to be the leading frozen seafood supplier in North America and a key component of our strategy is to acquire profitable and complementary businesses like Atlantic Trading.
'Atlantic Trading sources some of the finest Atlantic salmon available today and will enhance product offerings to our customers.'
Atlantic Trading, which has been operating since 1984, is a major buyer of premium quality, sustainably-sourced Atlantic salmon fillets and portions from Chile and Norway that are sold in unprocessed frozen and value-added formats.
The company is also a large importer of fresh salmon products. Atlantic Trading president, Knut Skabo, described the deal as a natural fit.
'Atlantic Trading's reputation is built on providing consumers with high-quality salmon selections and an unwavering commitment to sustainability', he said.
'I am confident High Liner Foods will continue these efforts and look forward to working with them to ensure a seamless change in ownership.'
High Liner said it did not expect to make any changes to the operations at Atlantic Trading.