High investor praise for Scottish Salmon Company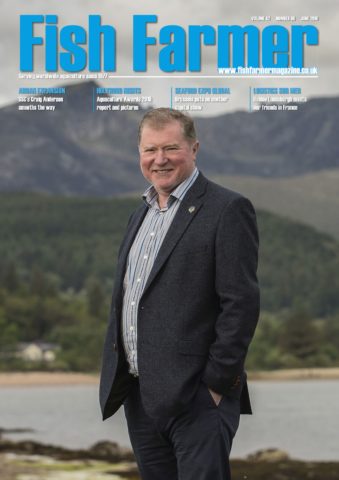 THE Scottish Salmon Company, now thought to be mulling over possible sale offers, has been described by a highly respected investor advice organisation as a company with a flawless balance sheet and high growth potential.
Simply Wall St and its team specialises in turning complicated financial information into easy-to-understand language and has told potential investors in the past few days that the company could be worth looking at.
SSC announced earlier in the summer that it was considering a possible sale and is reported to be examining various offers. It said it would not comment publicly on that process until the review has been completed, probably by early next month.
It was also revealed this week that its share price has held firm on the Oslo Stock Exchange Seafood Index, while the value of most of the major salmon producers dropped sharply following the surprise decline in salmon prices.
Its price dipped slightly yesterday to NOK 28.40, but was back up to NOK 28.95, or 1.6 per cent higher, on early trading this morning.
Now Simply Wall St, which despite its US style title is based in Sydney, Australia, is reporting this week : 'The Scottish Salmon Company PLC is a stock with outstanding fundamental characteristics.
'When we build an investment case, we need to look at the stock with a holistic perspective. In the case of SSC, it is a financially sound company with an excellent growth outlook, not yet reflected in the share price.
'SSC is an attractive stock for growth seeking investors, with an expected earnings growth of 21 per cent in the upcoming year, which is expected to flow into an impressive return on equity of 23 per cent over the next couple of years.
'SSC is currently trading below its true value, which means the market is undervaluing the company's expected cash flow going forward.'
Simply Wall St added that investors have the opportunity to buy into the stock to reap capital gains, if SSC's projected earnings trajectory does follow analyst consensus growth.
'Also, relative to the rest of its peers with similar levels of earnings, SSC's share price is trading below the group's average. This bolsters the proposition that SSC's price is currently discounted.'
Simply Wall St adds that SSC's strong financial health means that all of its upcoming liability payments are able to be met by its current cash and short-term investment holdings.
This suggests prudent control over cash and cost by management, which is an important determinant of the company's health.
In the past two days the Scottish Salmon Company has sold 14,666 treasury shares to employees as part of the company's 2019 Share Incentive Plan.
The shares were sold at NOK 24.9 per share on September 11, 2019.