Herring muscles in on mackerel catches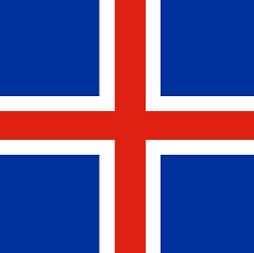 ICELANDIC trawlers searching for mackerel are reporting exceptionally heavy amounts of Atlanto-Scandian herring in their hauls and it is causing fishermen a couple of problems.
Hjalti Einarsson, skipper of HB Grandi's pelagic vessel Víkingur, said: 'In one of our mackerel trips the main part of the catch was Atlanto-Scandian herring and the proportion of herring had been increasing as the season progressed. There's clearly a lot of herring on the move and that's a good thing.'
The company said it spoke to the skipper as Víkingur was off the Westfjords on its way to Reykjavík from Vopnafjörður after landing 1,050 tonnes of herring at the beginning of the week. The fish were caught in the Seyðisfjörður Deeps and on the Glettinganes Shallows. According to Hjalti Einarsson, this is all good fish with an average weight of 400 grammes.
Skipper Einarsson said: 'There has been herring with the mackerel all summer but we've tried to avoid it as we don't have a large quota.
'We finished our mackerel season in the Herring Loophole and there's a mix of mackerel sizes there.'
The Vikingur is now switching its fishing gear to try to tackle the problem.
Meanwhile, the International Council for the Exploration of the Sea (ICES) has recommended a sizeable increase in the maximum catch limits for a number of pelagic species. These include North Atlantic mackerel, Norwegian spring spawning (NESS) herring and blue whiting for next year.
ICES has suggested a 22 per cent rise in mackerel and double the catch rate for Norwegian spring spawning herring.