Hadfield happy with new role after 'fantastic' feed journey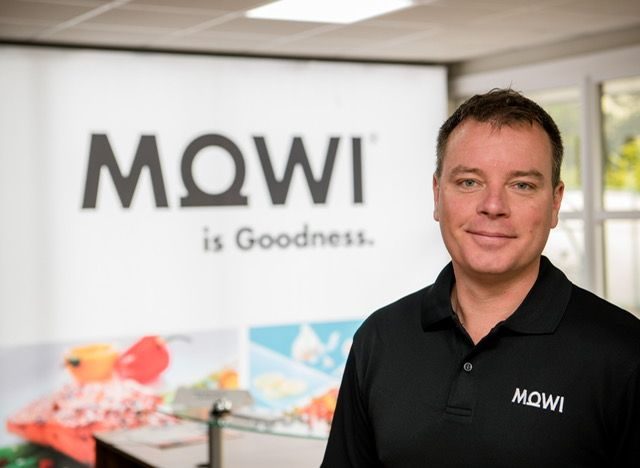 THE new management structure at Mowi, announced last week, will be a very good thing for Scotland, said Scottish boss Ben Hadfield.
He has been appointed chief operating officer of farming in Scotland and Ireland, handing over his previous duties in the group as COO Feed to Atle Kvist, formerly managing director of Mowi Feed.
Per-Roar Gjerde will be the COO of Farming in the Americas (Canada and Chile) and the Faroes, and will also lead Farming Norway until a permanent candidate has been found for the position.
Hadfield told Fish Farmer he was 'very happy' with the new arrangements: 'We have the opportunity to re-focus our management experience at the main challenges in farming.
'For me, it's very nice to be able to devote more time to Scotland and also bring that experience to work with the team in Ireland.'
He said overseeing the group's feed division for the past seven years had been a 'fantastic journey', with plants in Bjugn in Norway and Kyleakin on Skye established 'with a lot of support from the whole company'.
'We've built it up into an organisation doing more than 500,000 tonnes – two factories with great efficiency in Norway and increasing efficiency daily in Kyleakin.
'I've been in it since the beginning so it's nice to be able to hand it over when you've got two really efficient state of the art factories, and a great team.
'And the products now are the best they've ever been. Time and again we see our products benchmarking above all competitor products.'
He said the big feed manufacturers had been producing salmon diets for 30 years, and it was 'humbling' that Mowi had gone from nothing to competing well against these companies in feed performance within a seven-year period.
The Kyleakin plant could produce 240,000 tonnes in 2020 if there is demand. As well as supplying feed to Mowi's operations in Scotland, Ireland, the Faroes and Norway, third party sales are also now increasing.
'We're doing trout diets, we're doing specific diets for other salmon companies – not in Scotland in significant volumes, but in Norway,' said Hadfield.
'We've had good success with the freshwater diets, we've done the organic diets for Ireland, and the next step is to do cleaner fish diets, and whatever else we can do.'
He said he was looking forward to spending more time on the farms – where he is happiest – in his new role, and would be travelling less to Norway.
And he said it was a good time to hand over feed to Kvist – 'a great guy, very experienced' – who would take the division to new heights.
Ivan Vindheim, who recently succeeded Alf-Helge Aarskog as CEO of Mowi, said the management changes 'will enable us to adopt an even more hands-on approach in managing our farming entities'.